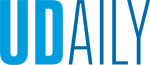 In Memoriam: Robert A. Wilson
Article by UDaily staff August 20, 2020
Campus colleagues recall associate professor emeritus of public policy
Robert A. Wilson, associate professor emeritus of public policy at the University of Delaware and a member of the faculty for more than 40 years, died suddenly on July 28, 2020, in Rehoboth Beach, Delaware. He was 83.
Dr. Wilson began his career at the University of Delaware in 1968 at the inception of what was then called the Division of Urban Affairs, later the College of Urban Affairs and Public Policy and finally today the Joseph R. Biden, Jr. School of Public Policy and Administration. He also held a joint appointment with the Department of Sociology.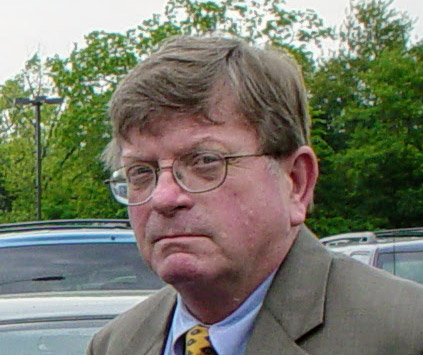 Among many courses, Dr. Wilson taught public management statistics, where he introduced a statistics lab that helped students apply the theory of statistics to real data. He established and directed the Health Services Policy Research Group, which was the recipient of numerous large, federally funded grants pertaining to drug and alcohol abuse, gambling and social indicators. He also established the Health Services Research Group, which brought to the University contracts and grants from the National Institute on Alcohol Abuse.
Dr. Wilson's research had an impact on state and federal policy and programs, and he trained many students for successful research careers in government, as well as social science consulting firms. 
He coauthored several books including an urban sociology textbook and more popularly, The Delawareans, a profile of the social and economic characteristics of the people of Delaware. He also co-founded a startup providing software to improve the capture and processing of focus group data.
He received a one-year appointment to the Harvard Medical School, Center for Addiction Studies. His last assignment at the University was with the Center for Applied Demography and Survey Research. 
On his retirement in 2009, Dr. Wilson was named associate professor emeritus.
Colleagues remember
Several of Dr. Wilson's colleagues and friends shared their memories.
'wonderful colleague'
"I remember Bob Wilson as a wonderful colleague who was committed to the introduction of health policy to our students long before we were able to begin the degree program. His own research was centered around health policy. I remember long discussions on the need for evidence in health policy and his own interests in epidemiology. He remained interested in the University of Delaware and the Biden School;  so much so, that he and his wife, Lynn, came from Rehoboth to attend the  school's alumni event during Alumni Weekend last fall. He will be missed."  -- Maria Aristigueta, dean, Joseph R. Biden Jr., School of Public Policy and Administration
'Biden School's DNA'
"Bob Wilson was one of the first faculty members in what is now the Biden School of Public Policy and Administration. He helped design the original M.A. and Ph.D. programs in Urban Affairs and Public Policy and was proud that he helped recruit the programs' first students. He later described them as a remarkable group of idealists who wanted to become urban change agents.  Bob developed the Health Services Research group, which was the precursor of the school's current programs in health policy and service delivery. Bob was both creative and practical, with a  hands-on approach to his work and a penchant for adapting to whatever fell in his path. He was known for his sense of humor and his talent for connecting with diverse people in the community, a key asset that set him apart from many traditional academics. Bob had a somewhat irreverent view of academic culture and kept all of his faculty colleagues from taking themselves and the drama of university life too seriously. Through his decades at the school, he helped shape its identity and values, and had a lasting impact on his colleagues and students.  Bob Wilson will always be a part of the Biden School's DNA." – Dan Rich, University Professor of Public Policy
'old guard'
"This loss is a real shock. I spoke with Bob and [his wife] Lynn several times in the last few months. They were really enjoying themselves. This is a very sad time. It almost seems that we are losing the old guard of the school." – Danilo Yanich, professor and associate director of the Biden School
'good company and a good friend'
"I am sad to write this note about my former colleague and friend Bob Wilson. When the Division of Urban Affairs was organized in the 1960s, we were economists, sociologists and political scientists who had in common a commitment to working collaboratively and learning from each other. Cross-disciplinary or interdisciplinary, either way it was an opportunity to expand experiences and understanding. Bob was a major contributor. As a sociologist, he was interested in issues ranging from drug abuse to gambling addiction, education and public health. We traveled overseas together twice leading study abroad trips with our graduate students to the Netherlands. Bob had earned a degree in epidemiology in Rotterdam. We introduced our students to innovative approaches in public administration. Bob guided excursions to provide insights on topics to include organization of storefront prostitution, needle exchange and Dutch coffee shops where hashish and marijuana were openly consumed. Bob was good company and a good friend. I will miss him."  -- G. Arno Loessner, associate professor emeritus in the Biden School
'mission leader'
"Bob was an excellent colleague who made many significant contributions in teaching, research, and service to our unit over four decades. I was most impressed with Bob's willingness to challenge himself and others to learn new, difficult skills. In mid-career Bob earned a master's in epidemiology at Erasmus University in the Netherlands and self-taught himself everything from leading focus groups to applying new, complicated statistical techniques. Bob helped others to do the same. I remembered when Bob, seeing a problem with our graduate students learning statistics, offered to teach statistics and develop a new Statistics Lab. I was also his student when he involved me personally in his work co-teaching a summer class on focus groups and working on one of his addiction indicator and treatment projects. Bob used his social science technical skills and substantive knowledge of addiction and treatment alternatives to obtain major state and national research grants and contracts and build a successful research team, which provided opportunities for graduate students to learn, be funded and build a career. Bob never lost his irreverent sense of humor or his support for what is now the Biden School. In short, Bob Wilson implemented the school's mission, 'Our faculty, staff, students and alumni create and use interdisciplinary, nonpartisan research and empirically-based analysis to inform effective decision-making and policy and to improve leadership and administration.' In short, Bob was a mission leader."  -- Jeffrey Raffel, Charles P. Messick Professor Emeritus of Public Administration
Robert A. Wilson
Robert A. Wilson was born April 1, 1937, in Danville, Pennsylvania, to W. Reynold Wilson and Mildred I. Paul Wilson. He and his sister, Louise, grew up in Shamokin, Pennsylvania.
Dr. Wilson attended Franklin and Marshall College and later received his bachelor's, master's and doctoral degrees from Temple University. His Ph.D., awarded in 1969, was in sociology and demography. In 2000, Dr. Wilson received a master in science degree in epidemiology from Erasmus University in the Netherlands.
While pursuing graduate degrees, he was appointed the first chief of research and statistics, for what was then the Delaware State Welfare Department. In 1965, he joined the Community Services Council of Delaware as a research associate, focusing on planning and evaluation of neighborhood service centers.
In his youth, Dr. Wilson, aka Whip, organized several jazz and dixieland bands and even received a drum scholarship to Valley Forge Military Academy. He was a ham radio enthusiast from age 12 to his recent membership in the Lewes Amateur Radio Society. 
He loved his friends and colleagues at the University and so appreciated the continued contact afforded through The Biden School network. He was a loyal Blue Hen football fan for 50 years.
Dr. Wilson is survived by his wife of 55 years, Lynn Dockety Wilson, his son Andrew and daughter-in-law Dioumy and granddaughters Aicha and Jenna of Columbia, Maryland. He also leaves behind his sister, Louise Wilson, of Lancaster, Pennsylvania.
If friends and colleagues would like to make a charitable gift in Dr. Wilson's memory, the family has requested contributions be directed to the University of Delaware's Biden School. Please forward donations to: Gifts Processing, 83 East Main St, 3rd Floor, Newark, DE 19716. Please make checks payable to "University of Delaware" and include on the memo line "Biden School - in memory of Dr. Robert A. Wilson." Gifts can also be made on the University of Delaware Biden School's secure website, https://ud.alumniq.com/giving/to/BidenSchool.