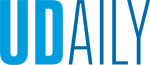 Creating connections
Article by Karen B. Roberts Photo by August 19, 2020
Biological sciences major Farida Aziz connects children to gardening through story time
Editor's note: Research, community service, internships and study abroad typically make summers memorable for many University of Delaware students. While the coronavirus (COVID-19) pandemic has sidetracked some of these activities, UD students are continuing with hundreds of remarkable projects remotely. Check out our series of profiles and stories, which also are being highlighted on the Summer Spotlight website.
Farida Aziz is a biological science major at UD. She is from Bear, Delaware, and expects to graduate in May 2022.
Q: What are you studying, where and with whom?
Aziz: I am working with the New Beginnings Garden program at the YWCA of Delaware, under the guidance of David Teague, professor of literature at the University of Delaware Associate in Arts Program in Wilmington. New Beginnings is a trauma-informed horticulture and nutritional education program that serves homeless families and works to eliminate racism and empower women to promote peace and justice for all. My planned role there was to take proper care of the garden and to connect the kids to the garden — for them to not only focus on the fun parts of gardening but to learn lessons from it, both directly and indirectly, related to health.
Q: What inspired this project?
Aziz: I am very passionate about my health, and I want the children at YWCA to know the importance of being healthy and strong. The children I am working with are between 4 and 10 years old.
Q: What is it about this topic that interests you?
Aziz: One thing about this topic that interests me is that I am able to engage the kids in the garden. It is exciting for them to have a feeling of what it is like to be in the presence of nature, even if that presence is experienced through a virtual story time or craft time about gardens. To me, gardening acts as therapy when I am stressed or sad. The satisfaction from gardening can cheer you up when you feel discouraged, and that's why I wanted to pass this experience along.
Q: How has COVID-19 shaped your plans for this project? Is flexibility something that comes easily for you?
Aziz: My original plan before COVID-19 was to have access to the garden and plant different kinds of vegetables and fruits for the children, as well as have story time with the children. I wanted to use that opportunity to teach them about some scientific concepts while planting and tending the garden, such as why plants need sun, how plants drink water and other things, such as soil composition and more. I thought I could also use that opportunity to teach them math by measuring how much plants are growing from week to week or even counting the flowers on each plant.
Due to COVID-19, my research and plans were delayed because of the impossibility of having access to the garden and connecting with the kids in person. However, the pandemic shaped my plans for this project in many ways. For instance, it gave me the opportunity to advance my research skills and, since I am not able to go to the garden, I am now working on doing a virtual story time for the kids. I am looking at stories about gardening and eating enough veggies, and I will put them together for the kids into story time programming at the YWCA. Flexibility is not a problem for me because I love expanding my knowledge and having new experiences.
Q: What are the possible real-world applications for your study?
Aziz: Gardens are not just aesthetically pleasing; they are also a building block of a healthy space. We may not think of gardening as an exercise, but all the lifting and shoveling counts. Being outside in the fresh air and sunshine is definitely a way to boost your mood and de-stress, too. And gardening has been shown to be helpful in reducing the risk of depression.
Q: How would you explain your work to a fifth grader or someone's grandparent?
Aziz: I would explain my work to a fifth grader by telling them the importance of gardening and how it encourages healthy eating and, of course, creativity. I think gardening is important because it is good for our mind and body. Through color and textures, gardening can evoke happiness and health.
Q: What advice would you give younger kids (middle school or high school) with similar interests?
Aziz: Plants are like responsibilities: you have to care for them, and they require a lot of attention.
Q: Have the changes required by the pandemic changed your perspective on anything?
Aziz: Since the pandemic, I have been very frustrated but calm at the same time. The fact that I am not allowed in the garden to do what I intended is kind of frustrating, but I have been very patient with the process. I have been volunteering at the Food Bank of Delaware to gain more knowledge about gardening and the importance of keeping plants healthy.