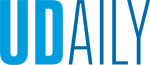 Complimentary parking for fall 2020
Article by UDaily staff August 03, 2020
Online registration begins Wednesday, Aug. 5
University of Delaware Parking Services has announced that parking permits for the fall 2020 semester will be complimentary, though permits will be required.
Permits can be obtained beginning Wednesday, Aug. 5, online at https://udel.t2hosted.com/Account/Portal.
Employees with auto-renewal permits will have their permits renewed through Dec. 31, 2020, at no charge. An additional renewal will occur for January through August.
Questions can be referred to parking@udel.edu.