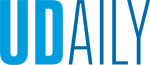 Achieving the Impossible
Turning perceived weakness into strength
Shawn Futch, Jr. BE20
Many people associate my generation with negative stereotypes: short attention spans, technology addictions, lofty expectations of wanting too much, too soon. Some, or all, may be true to an extent. We have grown up with information overload from multiple sources, and at a time when communication is defined by character limits (the shorter, the better). But the Class of 2020 has managed to turn these perceived weaknesses into strengths.
We don't have short attention spans; we have simply mastered the ability to communicate more effectively and concisely than those who have come before us. Although we may be addicted to technology, we have used it to create a more accessible and equitable world—all while maintaining the ability to interact and communicate, despite what others may believe. And our expectations of ourselves, the brands we interact with, our employers, our environment and even our world, are not too high; we simply want better—and are willing to invest our voices, time and money in making that happen. I think that speaks volumes to who we are and how we will shape the future.
The Class of 2020 has lived through a number of defining moments that have, time and time again, tested our adaptability, resilience, strength and courage. But we have continued to achieve the impossible, and I have no doubt that each and every member of the Class of 2020 will face life head-on, making the waves that will ultimately make the world better.
Shawn Futch Jr., BE20, is an international business studies graduate who now works as a financial analyst at the Federal Reserve Bank of Philadelphia.