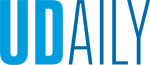 UD welcomes new and returning Blue Hens
Article by UDaily staff August 24, 2020
Slate of virtual events planned
The University of Delaware has planned a full slate of virtual events to welcome new and returning Blue Hens and help students connect with each other through shared interests and experiences.
The annual 1743 Welcome Days will begin Thursday, Aug. 27, and continues through Sunday, Sept. 6. Complete information is regularly updated on the Student Life Virtual Hub, a gateway to student engagement and involvement opportunities for all students.
"Every student, whether they're on or off campus, is an important and valued member of the UD community, so we want everyone to be involved in making this a great semester," said Vice President for Student Life José-Luis Riera.
Highlights of 1743 Welcome Days include:
Involvement Fair 2.0 – The Involvement Fair 2.0 will be held virtually from 1-4 p.m. Monday, Aug. 31. New and returning students can learn about and connect with Registered Student Organizations (RSOs) through more than 200 Welcome Videos and 15-minute Zoom information sessions. This event is sponsored by the University Student Centers.
Blue Hens Now – This online event will officially welcome all new students to UD. It will air at 8 p.m. Monday, Aug. 31, on Facebook Live, featuring students, faculty, staff and alumni showing their UD spirit and sharing what it means to be a Blue Hen. The event will include student speaker Nana Ohemaa Asante, who will offer encouragement and advice to new Blue Hens.
New Student Photo Mosaic — All new students — whether first-year students or those transferring to UD — are invited to contribute their photo to a mosaic being created online. Students can upload a spirited photo of themselves on Instagram using the hashtag #UDWelcome or via a link on the 1743 Welcome Days page. Uploads will be accepted until Sunday, Sept. 6, and the completed mosaic will be available for download.
Other events include virtual escape rooms, a poetry slam, bingo, a dance party, games, a comedian and more. Also, new students can engage in academic orientations, information sessions and discussions with current students about all aspects of UD life.