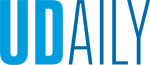 Making the most of Zoom
IT Communications Group April 07, 2020
Tips for ensuring your Zoom meetings run smoothly
Now that Zoom is both the University of Delaware's classroom and meeting space, it is important to become familiar with the controls so you can maximize its use.
Below are some quick tips for ensuring that your Zoom meetings run smoothly:
Mute your mic
Keeping your mic muted when not speaking is good practice--it prevents any background noise from disrupting the current speaker. While muted, you can temporarily unmute yourself by holding down the space bar when speaking.
Protect your meetings
To help reduce the incidence of "Zoom bombing" you should add protective settings when scheduling your meetings. It is also a good idea to add these settings to any scheduled or recurring meetings.
Add UD-authentication: If all of your participants are from UD, add authentication to your meetings. All attendees will need to log in to Zoom with their UD credentials to join your meeting. This is the best way to prevent Zoom bombing. If you have participants from outside UD, turn this setting off for your meetings and enable one of the following.
Enable waiting rooms: If you have participants external to the University, turning on the waiting room feature will allow you to only allow in those participants that you are expecting.
Set a meeting password: If you have participants external to the University, setting a meeting password that is privately shared with your meeting participants will help prevent random Zoom bombers from accessing your meeting.
Remove unruly participants
Know the controls for removing participants so you can do so quickly. Anyone "Zoom bombing" a course or acting inappropriately should be immediately ejected (they won't be able to rejoin until the meeting restarts). If you have too many unwanted participants to manage you should end the meeting, regroup with your participants later, and notify IT Security right away. Any student who participates in or enables any type of disruptions in a virtual learning environment will be referred to the Office of Student Conduct.
Set a virtual background
Tired of having a messy background in your Zoom calls? Setting a virtual background helps hide those messes, and in some cases, no green screen required. Check out these UD backgrounds including STAR Tower and the UD Botanic Gardens.
Use breakout rooms
If you need to create smaller groups of meeting participants for a discussion or a think, pair, share activity, breakout rooms are a great tool. Meeting hosts can randomly or manually assign participants into breakout groups (up to 50 groups per meeting). The host can jump in and out of breakout rooms to help answer questions, and can also pull participants back together to the main meeting.
Manage your participants
As a meeting host, it is important that you understand how to manage your participants. Familiarize yourself with disabling participant video, stopping participant screen sharing, and muting participants.
Learn more about Zoom settings and tools.
Need more help? UD Information Technology's Academic Technology Services (IT-ATS) has recorded several workshops that can help you learn Zoom and other tools.
Zoom security
UDIT has taken several steps to mitigate Zoom bombing at UD, and that direction was communicated to all faculty, staff and students on April 3. Please be aware that UD owns an enterprise version of Zoom and is able to create security controls. Zoom is compliant with the Federal Educational Rights and Privacy Act (FERPA). Furthermore, UD has purchased a Zoom plan that is compliant with the Health Insurance Portability and Accountability Act (HIPAA). Faculty, staff and students using the web version of Zoom are protected by privacy protections under UD's contract with Zoom. By following the practices outlined in this article, members of the University community should be able to use this technology without fear of disruption.
Questions about using Zoom? Contact UDIT at askit@udel.edu or 302-831-6000.