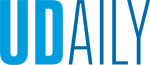 Trading cleats for scrubs
Article by Scott Day Photos by Mark Campbell and courtesy of Andrea Gunderson April 14, 2020
Former UD soccer player fighting coronavirus as nurse in Delaware emergency room
When women's soccer coach Mike Barroqueiro and his staff arrived at the University of Delaware in December of 2016, they knew immediately they had to find players that would help establish a winning culture, one that was about something bigger than just one person.
Andrea Gunderson was one such player. Today, she is playing an even more important role, helping to fight the coronavirus (COVID-19) pandemic as a second-year nurse in the emergency/trauma unit at ChristianaCare Hospital in Newark.
"Being on the front lines and working first-hand with patients who have tested positive really opens my eyes to the seriousness of what is happening and what is to come over the next few weeks," Gunderson said. "It's not just the old and immunocompromised, it's also healthy individuals with no chronic health issues. Our hospital and team are taking every precaution possible to protect ourselves and our patients. We know that the only way we're going to fight this is together as a society by following the guidelines to flatten the curve.
"My coworkers in the emergency department are my family. I see the fear in their eyes as we work on the front lines and worry not only about our patients but about potentially exposing our families and the people we go home to. It goes back to the soccer field for me. If we all work together and do what we need for one common goal, that's how we're going to fight this. We are fighting against a very tough and aggressive opponent, but together we will overcome it."
Gunderson earned her undergraduate degree from UD in 2017 and her graduate nursing degree in 2019. UD's School of Nursing is part of the College of Health Sciences.
"There is nothing like being a part of this healthcare team," Gunderson said. "We have critical patients coming through our doors every day. It is vital for every single member of our unit to be working together as a team to take care of our patients that come through those doors every day."
Barroqueiro said that if coaches can find 11 players like Gunderson, they win championships. He described her as "one of the most selfless people I've ever met," and Gunderson was named the lone captain for the Blue Hens during her senior season.
"Gunny was one of those kids that every coach dreams of," Barroqueiro said. "For our staff, she was absolutely critical to trying to help our program get to where we needed to be. She was never, ever about herself, it was always about the team. That's why I'm not surprised where she is today."
A native of West Chester, Pennsylvania, Gunderson played soccer from a very early age in her backyard. After a standout career at Bayard Rustin High School, she went to Penn State but transferred to UD prior to the 2014 season. 
Despite the change in university settings, her career path was always in clear focus.
"When I was a freshman in high school I fell in love with the dream of becoming a nurse," she said. "My cousin was a nursing student at the time and that's what piqued my interest in a career in the medical field. As an athlete, working in a team environment really appealed to me; I recognized the same culture within the healthcare field. I knew I wasn't the type of person to sit behind a desk. I wanted a hands-on job that allowed me to interact with people and help those in need."
Having suffered an injury prior to the 2016 season, Gunderson was eligible for a fifth-year of playing eligibility under NCAA rules. So, after getting her undergraduate degree in the spring of 2017, Gunderson returned to play for the Blue Hens in the fall of 2017 while starting in UD's accelerated nursing program.
Gunderson draws a direct correlation between learning to work as a teammate on the field and in the emergency room.
"There isn't a day that goes by that I don't reflect on something I learned on the soccer field," Gunderson said. "Playing the sport I love and understanding what it means to be a part of a team, knowing that your teammates are counting on you to do those extra sprints because you'll need it for a 50/50 ball during a game, or knowing that no matter what happens during the game that your teammates will be there to have your back when the opponent comes charging at you. The only difference for me now is that every day is game day. My athletic and academic experiences at UD have prepared me for my nursing career in the emergency department; being a Blue Hen makes me confident and proud to show up to work every day."