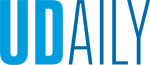 Exploring the intersection of communities and technology
Article by Julie Stewart Photo by Kathy F. Atkinson April 07, 2020
New research center brings together experts in sociotechnical systems
From smart speakers in our living rooms to autonomous vehicles on our roads, society is becoming more and more integrated with technology. The convenience and other benefits of high-tech devices must also be weighed with their drawbacks, such as privacy issues that arise when personal information is shared digitally.
A new interdisciplinary University of Delaware research center, experts aim to use system-based approaches to address complex challenges at the intersection of technological, social, and institutional dimensions. The Sociotechnical Systems Center (SSC), launched earlier this year, is led by Andreas Malikopoulos, the Terri Connor Kelly and John Kelly Career Development Associate Professor in the Department of Mechanical Engineering.
"Addressing our pressing challenges related to improving quality of life encompasses the interaction of three heterogeneous dimensions: (1) the technological dimension that includes technologies indented to solving problems, (2) the social dimension that addresses the societal impact of these technologies and the implications to human behavior and society, and (3) the institutional dimension that includes the behavior of organized units such as administrators that govern these technologies through policies," said Malikopoulos. "The constellation of these dimensions constitutes a sociotechnical system that should be analyzed holistically.
"The vision for SSC is to become a collaborative and interdisciplinary community at UD with shared research interests and goals in addressing complex sociotechnical systems problems. The mission of SSC is to develop rigorous, system-based approaches aimed at addressing current challenges founded at the intersection of technological, social, and institutional dimensions."
Faculty from UD's College of Engineering and College of Earth, Ocean, and Environment are addressing the technological dimension, working on frontier technologies such as robotics and autonomous vehicles.
Faculty from the College of Arts and Sciences, Lerner College of Business and Economics and College of Agriculture and Natural Resources will create and use interdisciplinary, nonpartisan research and empirically based analysis to inform effective decision-making and policy and to improve leadership and administration.
Faculty from the College of Arts and Sciences, College of Education and Human Development and College of Health Sciences will address how modern technologies affect humans and societies.
These research efforts will have applications to energy-efficient mobility systems, cybersecurity, human-machine interaction, rehabilitation, autonomous systems, social networks, connected communities, governing and administration, energy-renewable resources, vehicle-to-grid technologies, smart infrastructure and smart materials.
Nina David, assistant professor in the Biden School of Public Policy and Administration, is the deputy director of the Sociotechnical Systems Center. An urban planner, David has long thought of cities and regions as complex systems, she said.
"The center is deliberately established to allow us to think of and address complexity — that is wicked and complex problems that require the concerted and collective action of multiple actors to solve," said David. "Our hope is that we can address these problems from multiple perspectives (social, technological, institutional). The center is also well poised to allow us to conduct grounded and engaged research — research that can be published in the best peer-reviewed outlets but also has impacts on policy, and the built and natural environments.
"Our goal is for the center to serve as the collaborative hub that brings researchers and policymakers together to solve the complex issues of our time. In this regard, I am looking forward to working with faculty across colleges, departments, schools, and programs on proposals, ideas, and research that have an impact on the ground. I am also looking forward to connecting faculty to policymakers in Delaware and beyond so we can build the foundation for collective action in all the research that we do."
Lena Mashayekhy is an associate director of the Sociotechnical Systems Center (SSC) and will be leading the technological dimension of SSC. She is an assistant professor in the Department of Computer and Information Sciences, the Director of the Cloud Computing Lab, and an affiliated faculty member of the Data Science Institute.
"I am very excited to be a part of the newly established Sociotechnical Systems Center at the University of Delaware," Mashayeskhy said. "This center will enable multidisciplinary research in high-impact complex sociotechnical systems that focus on the interaction between people, community, and technology from connected communities and autonomous systems to cybersecurity, 5G edge computing, and human-machine interaction. In the technological dimension, we focus on developing rigorous engineering and algorithmic approaches that provide solutions to complex problems considering social and institutional dimensions leading to frontier technologies and computations."
A.R. Siders, assistant professor in the Biden School of Public Policy and Administration, is an associate director of the SSC and will be leading the institutional dimension.
"The Sociotechnical Systems Center is about dissolving disciplinary barriers, encouraging faculty and students to make connections outside their area of expertise to solve some of the world's most pressing issues," Siders said. "Academia can create false divides and walls that isolate our work, but the Center continues UD's commitment to breaking down these walls and enabling interdisciplinary and applied research. I'm looking forward to having my ideas challenged and broadened by working colleagues who have different perspectives."
Timothy Vickery, associate professor of psychological and brain sciences, is an associate director of the SSC and will be leading the social dimension of the center.
"The Sociotechnical Systems Center is a very ambitious effort to bring together a unique and highly interdisciplinary group of people to solve problems of great importance to society," Vickery said. "There are likely many problems at the intersection of technology, social science, and policy that are difficult to address or even unsolvable without this sort of effort to bridge disciplines. It is hard work to build these connections, because we all speak different 'languages,' so bringing us all together is a very important first step. I am looking forward to opportunities to connect and collaborate on significant problems that would be out of my reach and comfort zone otherwise, and for the opportunity to cast basic knowledge from my domain into a form that can have more impact on real-world problems."
Ajay Prasad, chair of the Department of Mechanical Engineering, said he looks forward to the center's impact.
"The Sociotechnical Systems Center is unique because it provides a common platform for engineers and social scientists to work together to solve complex problems of the future across technological and social dimensions," said Prasad. "The SSC will impact the increasingly autonomous world of the future whether it is self-driving cars, smart cities, the human-machine interface, cybersecurity, and even the critical influence of social media and networks in electoral processes. The SCC brings together a diverse group of scientists whose collaborative efforts will create a new knowledge base to help us navigate into the future."