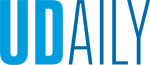 Play ball
Article by Diane Stopyra Photo courtesy of Tyler Rodrigues April 23, 2020
UD senior leverages intramural experience to pay for graduate school
For some people, earning a master's degree in applied economics would represent a grueling, intellectually taxing endeavor. For others? A lot of fun and games come with the package. At least, this is how it will go for Tyler Rodrigues. Beginning in August, in exchange for his recreation-related skills, he'll receive an education worth nearly $40,000 — for free.
"It's an amazing opportunity, and it wouldn't be possible without the University of Delaware," said Rodrigues, a UD senior. "I'm very grateful."
It all started when the Rockaway, New Jersey, native was three — that's the year, Rodrigues explained, he started playing soccer and discovered a passion for sport that has never waned. Two years later, he picked up T-ball. By high school, he'd added golf and basketball to his list of extracurriculars. But when it came time for college, he considered a double major in accounting and finance too much of a workload to try to be a Division 1 athlete. So Rodrigues opted instead for UD's intramural program, taking part in flag football, basketball, softball, dodgeball, even esports. It's a lineup, he said, that "definitely helped me destress during weeks with multiple exams."
But playing games doesn't pay for the books (or caffeine) needed for late-night cram sessions. For that, Rodrigues sought a job during his sophomore year with UD's Department of Recreation. He began officiating these same intramural games, open to all students and staff of the University.
"This was a whole new experience, and I was definitely scared," he said. "My first day, I had to work my boss's basketball game and I messed up a lot. I blew the whistle at the wrong time, stopping the game, and he gave me a very confused look."
But this boss, intramural coordinator Roger Jerez, also recognized potential in the newbie official.
"I very quickly noticed that Tyler is the type of person who — when he sets his mind to something — wants to be as good as possible," Jerez said. "He's not the type to give only 50 percent."
When it came time for a tournament at the University of Maryland between regional intramural teams, Jerez took Rodrigues along. One of only two UD referees selected for this trip, Rodrigues said he gained invaluable experience officiating flag football games, and he fell so in love with the world of recreation, he began reading rule books in order to improve. Eventually, at another of these regional tournaments, Rodrigues was selected to officiate a championship flag football game between Howard University and North Carolina A&T State University.
During his junior year, from a pool of more than 100, Rodrigues was one of six UD officials promoted to supervisor, a title he's held ever since. With campus closed due to the COVID-19 pandemic, this position involves scheduling and scorekeeping for virtual e-games. It also involves maintenance of the intramural program's social media platforms, which are offering guidance on staying fit during quarantine. Before the national lockdown, Rodrigues' duties as supervisor also included managing equipment, administering first aid, completing administrative tasks and ensuring the smooth operation of all intramurals — from volleyball to wallyball. An important role had been training new referees, providing constructive criticism and positive feedback and, in some cases, rescue.
"I broke up a big fight between basketball players," he said. "They weren't throwing punches, but they were screaming at one another across the gym. Then they turned on the refs, which is something I can't let fly. I kicked them out of the game. These officials are all students doing their best, so it's important to support them."
Managing a team is a 180-degree turn for Rodrigues, who said he was crippled by social anxiety through most of high school. He couldn't talk on the phone to strangers and, when it came time to find a job, the search was paralyzing. At 17, before one interview at a local movie theater, he had to sit in his car for 20 minutes, trying to calm his nerves. He didn't get the job.
But since discoverIng UD intramurals?
"Now I love talking to and meeting new people," said Rodrigues, who spends summer breaks working as a restaurant server. "The tournaments we go to are all about networking — I've been able to connect with students from all over — and I've definitely broken out of my shell."
The intramural program has also provided Rodrigues with a mentor — Jerez has helped him with his resume and guided him through the process of securing a graduate assistantship in the recreation department at Georgia Southern University. (UD does not have an equivalent.) The job, scheduled to begin in August, will pay for a two-year graduate program in applied economics while offering an additional stipend of $10,000 per year. Rodrigues will maintain operating procedures, manage the program's supervisors, and mentor the next class of intramural participants.
"I am extremely proud of him," Jerez said. "I saw how shy he was when he came into college, and I've seen him evolve. He's translating the skills he's learned to life outside of intramurals."
After graduation, Rodrigues said he hopes to work as a certified public accountant in a position that allows him to use the team-building and leadership qualities he's honed at UD. And maybe — just maybe — he'll be able to incorporate his passion for sport: "I'd be grateful to do accounting for any professional team," he said.
In the meantime, as soon as intramural programs around the country return to normal, Rodrigues is encouraging students to participate.
"You don't even have to be good at sports to gain so much from them," he said. "This is a great way to be involved, meet great people, stay active and just have fun."