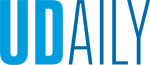 Journalism and the
public good
During global pandemic, the need for reliable, reputable news is now more important than ever
Artika Casini, AS05
As much of the world remains in isolation to slow the spread of COVID-19, there are others who remain on the frontlines of this global pandemic.
Michael Friedenberg is maintaining a safe social distance as best as possible. But as president of Reuters, the UD alumnus oversees an organization with 2,500 reporters in 200 locations—with boots on the ground, everywhere.
"Journalists around the world are operating in really challenging conditions," says the 1989 finance alumnus. "What they are doing right now is fantastic. That puts things in context when it comes to your own concerns."
Here, in a conversation from earlier this spring, he shares his insights on the scope of the crisis, the critical role of those making sense of it, and why reputable, reliable news sources are more important than ever.
You've probably been on "the front lines" of other crises. How is COVID coverage proving to be different?
This one has a global scale that I have never seen before. It is fascinating working for a news agency at this time. You get a real perspective on how the issue is affecting people, businesses and markets around the world.
Even though every crisis is unique, many of the same principles apply in most of these situations: stay positive; communicate; control what you can control; always focus on the customer; strive for movement and momentum rather than perfection; and look after yourself and those around you. These things can last a long time, so it's important to play for the long-term.
Is "fake" or inaccurate news more prevalent during this pandemic?
Fake news on social media is a huge, global problem. News organizations and tech companies need to come together to address it. We've seen the likes of Facebook and Google engage with news outlets on the issue and this crisis once again highlights the role of big tech plays in disseminating news.
At Reuters, we have partnered with Facebook to create online courses to identify fake news and create new fact-checking programs. We launched a fact-checking team earlier this year. At that point the world looked very different, and the team mainly scrutinized political content at the start of the U.S. presidential primary season. By the end of February, the U.S had seen its first cases of coronavirus not linked to travel, and at the start of last week, everything changed. The rate at which we were identifying false claims about the causes, the treatment and the reaction to the virus rocketed. The team has had to drop everything else and become a flat-out, full-time coronavirus fact-checking service.
However, we think the best way of addressing fake news is by providing trusted, factual and independent coverage. Reputable, reliable news sources are even more important in times like these.
Are government agencies and non-profits responsive to their questions and need for information?
It is the role of news organizations to hold power to account. We have done so around the world since the start of the outbreak in December. The way in which organizations respond in times of crisis says a lot about them. The best organizations recognize that reputations are made and broken at moments like this, and communicate in a consistent, open and transparent way.
What stories within the broader COVID-19 coverage most interest you?
What is fascinating is how the coronavirus story has evolved. COVID-19 started as a health story, then manifested itself into a business continuity story, a general news story, a human interest story, and then evolved into an economic and financial market moving story. There is real breadth and depth. Reuters has reported on it from all of these angles and I am proud of how our journalists around the globe have delivered in really challenging conditions. It is a moment when journalism is showing its true value.
Do you think there will be new lessons—for both the producers and consumers of news—once this crisis subsides?
The biggest lesson that I hope is learned by the end of the crisis is that journalism is a public good. It relies on hard-working, talented and often fearless professionals who are willing to work in extremely challenging environments. They keep us informed. Throughout the crisis, they provide people, governments, businesses and markets with news that will help them make decisions—including life-saving ones. That trust is hard-earned and fully deserved. I hope it is remembered long after the crisis subsides.
What advice do you have for our student journalists?
Focus on the truth and follow your passion.