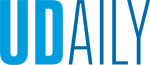 In Memoriam: Helen T. Morgan
Article by UDaily staff Photo courtesy of Doherty Funeral Homes April 24, 2020
Community remembers long-time benefits administrator
Helen T. Morgan, a long-time personnel administrator at the University of Delaware, passed away peacefully in her home in Alexandria, Virginia, on March 20, 2020. She was 91.
Ms. Morgan, who began her career at UD in 1963 as a clerk-typist in the then-Personnel Department, rose to become manager of the benefits section. As the Benefits Plan Administrator, she led the initiative to implement a Flexible Benefits Program at the University, a cutting edge, innovative approach in 1988.
Many staff and faculty began and ended their careers at the University with personalized advice and service from Ms. Morgan whose own career at UD spanned more than 40 years. She was known for her sense of humor, her exceptional professional competence and her empathetic and caring service.
A UD alumna, she earned her Master of Public Administration degree at Delaware in 1990. As a retiree, she served on the Executive Committee of the University of Delaware Association of Retired Faculty (UDARF) for 10 years and held the position of secretary.
"Helen was a wealth of knowledge about UD benefits," said Chris Ulrich, retired manager of benefits at UD. "She taught me how to use Supernatural software. She enjoyed the annual Benefits Fair, working with [Vice President] Maxine Colm and administering the retirement process for faculty."
Helen Tygielski was born in Philadelphia and married Tom Morgan in 1963. In her free time, she enjoyed boating with her husband on the Chesapeake Bay and touring the country in their motor home in their senior years.
An accomplished photographer, Ms. Morgan also enjoyed playing bridge and other games with her many women friends. She was an avid Phillies fan. She was also the organizer of class reunions for Our Lady of Victory Class of 1942 and West Philadelphia Catholic Girls High School Class of 1946.
Along with her parents, Anthony and Sophie Tygielski, she was predeceased by her loving husband of 50 years, Thomas B. Morgan, and by her brother, Robert Tygielski. Ms. Morgan is survived by her children, Maureen Markham, Richard Beatty (Irene), stepson Phil Morgan (Linda); her grandsons, Joe and Dan Beatty; step granddaughters, Abby and Ali Morgan; and sister Barbara Riley (Dick); and many nieces and nephews.
Memorial contributions in Ms. Morgan's name may be made to the Samaritan Program at The Hermitage, where she lived the last months of her life. Contributions can be made online or sent to Pinnacle Living, 5101 Cox Rd,. Suite 225, Glen Allen, VA 23060.
Condolences may be left online.