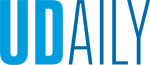 UD Health clinics using telehealth
Article by Kelly Bothum Photo by Ashley Barnas April 28, 2020
Virtual visits keep patients connected and allow students valuable telehealth expertise
The University of Delaware Health clinics on the Science, Technology and Advanced Research (STAR) Campus are usually buzzing with visits from patients and clients who are working with clinic staff and students. That's not the case now, as the Nurse Managed Primary Care Center, Delaware Physical Therapy Clinic and the Speech-Language-Hearing Clinic have temporarily suspended in-person appointments during the COVID-19 pandemic.
But UD Health clinics are still seeing patients — remotely — through telehealth visits that make use of videoconferencing, emails and phone calls to keep up with ongoing treatment plans and address any arising health issues. As the shelter-at-home orders continue, more patients are reaching out to UD Health clinics for evaluations, nutrition counseling, health coaching and continued care.
"For us, it's been almost business as usual. There really hasn't been a big disruption in participation," said Carolyn Haines, director of the Nurse Managed Primary Care Center, which is averaging about 50 telehealth visits each week since halting in-person visits. "We are 100 percent virtual and we are serving our patients in real time. Our patients are incredibly grateful for the opportunity — they would have no other way to have a visit otherwise."
Telehealth certificate program
Many healthcare experts believe the success of telehealth during this time offers promise for its sustained use after the pandemic.
That's good news for the Advanced Telehealth Coordinator Certificate Program offered by the UD Division of Professional and Continuing Studies. The 15-week online program, which begins its next cohort May18, offers a strong foundation for those working with telehealth practices to understand the business, financial and technical operations needed to make sure patient privacy, care and payments are preserved.
Carolyn Morris, who serves as the program director and lead instructor, said she has seen an unprecedented uptick in telehealth interest among providers offering primary care, specialty care, behavioral health and more.
"This crisis has made everyone think outside the box," said Morris, who also serves as director of Telehealth Planning and Development with Delaware Health and Social Services (DHSS) and co-chair of the Delaware Telehealth Coalition. "Groups who were previously taking the time to plan and develop — taking a wait-and-see approach or who were just too busy to implement — are now not hesitating to find ways telehealth can help mitigate the spread of infection while still caring for their patients and clients."
Putting telehealth into action
Although the UD Health clinics had already been working on telehealth protocols, the COVID-19 pandemic ushered those plans in faster than expected.
The switch required behind-the-scenes work by UD Health clinic staff as well as UD's legal and compliance officers to allow for the secure access and encryption of patient information, the adoption of policies for insurance reimbursement and adherence to revised rules for patient privacy. At the same time, federal and state laws on telehealth were changing almost daily.
When the Nurse Managed Primary Care Center noticed a decline in patient appointments in early March — as the first signs of the pandemic erupted — Haines began exploring how the relaxed regulations could be used to implement telehealth. Over a few days, the team created telehealth protocols and implemented electronic record codes to track billing and reimbursement.
For more than a month, the Nurse Managed Primary Care Center has seen patients for Medicare wellness visits, mild illnesses, urinary infections and rashes, as well as ordering medication refills and conducting routine checks for diabetes, hypertension and mental health.
Nurse practitioners also have ordered COVID-19 testing for patients with suspected symptoms.
Jenny Hughes, a nurse practitioner at the Nurse Managed Primary Care Center, said she could see the difference the telehealth visit made for one well-prepared patient who used her own blood pressure cuff and pulse oximeter while on the call with her. Hughes could see the medications the patient took, but also some of the potential issues in her home. Getting the full picture helped Hughes to offer some recommendations for her care.
"There have been a lot of scared people, a lot of anxiety," Hughes said. "It's been a help to them to know that we are there for them at any time."
Exceeding expectations
The Speech-Language-Hearing Clinic had been planning for a year and a half to launch its telehealth initiative before the COVID-19 pandemic. Clinic director Christine Cook and lead master clinicians Brooke Crenshaw and Melissa Scopio previously went through the Advanced Telehealth Coordinator Certificate Program and the clinic already was working on the legal documentation required for telehealth visits.
In its first two weeks online, the Speech-Language-Hearing clinic averaged about 10 telehealth visits daily. But the popularity of the telehealth offerings quickly exceeded the clinic's own expectations. One month later, 80% of the clinic's pre-pandemic caseload is now being treated via telehealth, Cook said.
The clinic treats babies to seniors, providing person-centered communication and swallowing care to those who have difficulties talking, eating, drinking, thinking, reading, writing and understanding others, whether it's a result of a condition they were born with or something that occurred following a stroke, Parkinson's disease or other condition. First-year speech language pathology students work with clinicians as part of their graduate curriculum.
Because of the changing nature of this public health crisis, Cook said, access to these services are needed now more than ever.
"Imagine a child with autism who is coping with an upended routine or a parent who is now their child's primary caregiver for supporting communication development at home," Cook said. "Stroke survivors who have trouble with language may struggle to share their thoughts with others or have difficulty reading and understanding emergency orders. People with memory challenges may have difficulty remembering to frequently wash their hands or sequencing the steps for good hand hygiene."
Seeing the value of telehealth
In an average week, the UD Physical Therapy Clinic handles about 500 visits from patients across the region. After in-person visits were put on hiatus by the pandemic, clinic director Tara Manal and her staff worked to put a plan for telehealth in motion.
The goal was not to replace the care provided in the PT clinic, but to help clients keep their recovery goals moving forward and keep them from falling behind once the pandemic subsides. Doing so meant looking at licensing and reimbursement challenges, including the logistics of clinicians licensed in one state and providing PT services to clients in another.
"Not only did we have to figure out the laws in surrounding states, we also had to look at laws in any state our student has gone home to reside in for the crisis," said Manal, director of clinical services and residency training for the Department of Physical Therapy. "Every single state has different rules."
Health experts expect the relaxed telehealth regulations and reimbursement rules are only temporary. But the success in helping patients during this time should be an incentive for providers, insurers and government agencies to work on developing workable telehealth options.
"The pivot for us now is to renew our legislative push for the unrestricted, full use of telehealth in PT and speech," said Manal, noting that the PT Clinic is averaging more than 70 visits a week with telehealth. ""This will wake people up to why this has value."
Benefits beyond patient access
It's not just the patients who are benefiting from remote services. Telehealth has made it possible for UD students in the physical therapy and speech-language pathology programs to continue getting required clinical hours for graduation.
Cook said the additional skills developed during this time also help make students more marketable after graduation. Graduate students are involved in nearly all of the clinic's telehealth visits in order to expand their treatment skills. The approach is working, Cook said, as second-year speech-language pathology students, who graduate in May, are already getting recruited by telehealth practices.
"Those are all valuable training opportunities for our students. This is unique given it's not part of every physical therapy practice," Manal said. "We are exposing them to this emerging market."
The Speech-Language-Hearing Clinic is looking at other ways to incorporate virtual visits into client care. Several of its previously in-person support programs have been moved to an online format, including the Aphasia Brew Crew and Aphasia Movie Club for stroke survivors working on their conversation skills, the Neuro Notes Choir for clients with Parkinson's disease; and the National Stuttering Association support group.
Cook said one participant told the clinic staff that the online opportunity was her only chance to talk with people during the quarantine. (Email slhclinic@udel.edu for details about the online groups.)
Telehealth has also provided a way for UD Health clinics to collaborate on care. During one recent telehealth visit, Haines reached out to the Speech-Language-Clinic for help with a patient with Parkinson's disease who reported choking during meals.
With the patient's consent, Cook joined the telehealth session with Haines and determined that a swallowing assessment was warranted.
"In one telemedicine visit, we were able to coordinate the services that this patient needed immediately and prevent a possible hospitalization," Cook said. "This is the power of telemedicine and coordinated care."