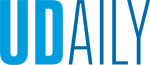 Faculty Senate holds virtual April meeting
Article by Diane Stopyra April 10, 2020
President Dennis Assanis says brighter days are ahead
On April 6, for the first time in its 50-year history, the University of Delaware's Faculty Senate held a virtual meeting. More than 119 participants logged into the Zoom video conference and they were met with humor — Matt Robinson told the pixelated crowd he would be the first Faculty Senate president to host a meeting barefoot. But participants were also met with encouragement. The message? In the face of the unfolding coronavirus COVID-19 pandemic — and its dire social and economic repercussions — the University community will continue to care for its own.
"One thing is for sure, there will be brighter days ahead," University President Dennis Assanis said. "We'll emerge out of this together, and we'll be a stronger institution through your hard work and efforts. We'll do everything we can to assist you as we navigate through this crisis. Our commitment is always — first — to the people here."
After recognizing the "Herculean effort" it took by UD faculty and staff to move UD's classes online for the remainder of the semester — "you are the unsung heroes" — Assanis acknowledged the grim financial consequences of the pandemic, estimating that the economic fallout for the University could be as much as $50 million so far. But even in a best-case scenario, where campus operations return to normal in the fall, UD, like all other higher education institutions across the nation, could face decreased enrollment.
Assanis said there are a number of uncertainties, including the size of the entering class and the pandemic's impact on the finances of students' families.
Provost Robin Morgan echoed Assanis' gratitude to faculty and staff for their efforts during this unprecedented time, calling special attention to the Emergency Academic Regulations task force, which made rapid decisions related to governance as the coronavirus situation escalated in March.
"I have never been prouder of this University when I think about everyone who has come together to meet this challenge under very difficult circumstances," Morgan said.
"I am sincerely grateful for the tremendous efforts of the faculty, staff and graduate students who have ensured academic continuity for our students."
Robinson reminded the group that it is important to stay united as Blue Hens.
"In these moments, we learn about ourselves," he said. "I come from the sports world where we always say: 'Don't let us be defined by the moment. Rather, let us define the moment." … I hope at the end of this, we're better and stronger, rather than lesser and weaker. It is coming together as a community that's going to make that happen."
Following these remarks, 79 graduate and undergraduate proposals were approved. These included requests to disestablish some programs and establish others (such as 4+1 options in mechanical engineering and physics).
The discussion turned to the first academic resolution on the agenda: a request for the formation of a new Honors College. Assanis encouraged faculty to focus on what is "right for the students and the DNA of the institution."
The resolution passed, 49-14.
Also generating discussion was a resolution to migrate the Biden School of Public Policy and Administration to a freestanding professional unit, no longer under the umbrella of the College of Arts and Sciences.
"If we are a separate school, we function on par with our peers," said Maria Aristigueta, Charles P. Messick Chair in Public Administration and director of the Biden School. "We're at the table with our peers, and we're able to compete in the same league."
Gary Henry, dean of the College of Education and Human Development, supported these remarks with his own experience. He once worked at Georgia State University, he told the group, and when this institution launched an independent school for public policy, he witnessed its elevation into the national conversation.
"To reach beyond Delaware in that same way — to the Mid-Atlantic region and globally — I think we need that presence as a school with an independent dean," he said. "I strongly support this move."
The resolution passed 53-8.
Nine more academic resolutions were also approved. These included requests to:
Add a new undergraduate program, the Delaware Innovation Fellows, a course of study which will contribute to UD's goal of fostering entrepreneurship.
Establish a new B.A. major in global studies with concentrations in environment, health, migration and world cultures.
Add an honors degree in environmental and resource economics: economics of sustainability and policy concentration.
Add an honors degree in environmental and resource economics: natural resource management concentration.
Disestablish the linguistics and French B.A.
Add a B.S. in business analytics with eight concentrations.
Change the name of the Department of Hospitality Business Management to the Department of Hospitality and Sport Business Management.
Establish a B.S. in human physiology.
Establish an honors degree in human physiology.
All these academic resolutions now go to the Board of Trustees for final approval.
Editor's note: The minutes of the April 6 meeting will be posted on the Faculty Senate website.