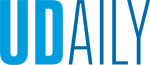 Timely connections
Article by IT Communication Group Photos courtesy of Randy Reynolds April 09, 2020
UD partners with Delaware school districts to provide internet access
In a move to address internet connectivity needs critical to online learning, the University of Delaware and K-12 schools districts in Delaware are collaborating to offer eduroam Wi-Fi or public Wi-Fi free of charge during the COVID-19 pandemic. This is particularly important for students who live in rural areas where broadband access is limited or who have inadequate or no access at home.
eduroam Wi-Fi provides higher education students with a free, seamless and more secure way to connect to the internet and complete their online coursework. Unlike public Wi-Fi, eduroam Wi-Fi limits access to only persons with authenticated accounts — reducing traffic while increasing security for UD students, faculty and staff. Public wi-Fi is an option for K-12 districts students and parents to access the internet.
UD's Information Technologies (UDIT) department and Delaware's Sussex County K-12 districts held a Zoom meeting to brainstorm how to assist college students returning home to attend their spring semester online. Mark Cabry, the director of Network and Infrastructure Services for UDIT, said, "UDIT's goal is to provide pervasive eduroam Wi-Fi connectivity throughout Delaware's communities to ensure our students have the online access required to excel in their spring 2020 courses."
UDIT is working with K-12 technology colleagues in districts across the state. One such colleague, and a third-generation UD alumnus, is Randy Reynolds, Class of 1992.
When the University needed to find a way to provide internet connectivity for its downstate students, Reynolds was able to step in and lend a hand. As supervisor of the Instructional Technology Department for the Cape Henlopen School District, Reynolds connected his team with members of UDIT to figure out a way to allow UD students to connect to the external Wi-Fi in the parking lots of buildings in the Cape Henlopen School district. The service was up and running by the morning of Monday, March 30, for the start of classes after spring break.  
Reynolds said, "I realized how important this was due to my daughter being a part of UD's freshman class and my parent's example and guidance on how important it is to give back to your University."
Following her family's commitment to UD, Reynold's daughter, Lindsey, helped to test the internet access during implementation. Randy Reynolds continues to give back by connecting UD with his peers in other districts in Sussex County. Districts interested in adding eduroam as a Wi-Fi option should contact Mark Cabry by emailing askIT@udel.edu. 
Where to access eduroam Wi-Fi
The growing list of K-12 districts offering eduroam Wi-Fi is being mapped in real-time on UD's COVID-19 Wi-Fi web page. Locations offering Wi-Fi are identified by wireless icons. As new access points go live, specific information on location and connectivity radius will be provided. Students, as well as students returning home to Delaware from other higher ed institutions, should seek to access schools closest to home within their local community setting. UDIT and Cisco Systems are exploring the option of offering additional access points that would be mounted outside to provide greater coverage. 
Rules for use
Use of the complimentary public and eduroam internet is for academic purposes only.
Please stay in your vehicle within the designated area while accessing the internet.
Building staff reserve the right to ask any vehicle to leave if they determine they are violating any of these rules or if the parking lot is needed for another unforseen purpose.
No technical support is expressed or implied with this free service.
Information about locations
Information, such as hours and parking, will vary for each location. From the Wi-Fi web page, click on a location's wireless icon to view pertinent details.
How to enroll in eduroam
Connecting to eduroam Wi-Fi will continue to be seamless for UD students with a device — such as a phone, tablet, or computer — that is already enrolled in eduroam. In this instance, students' devices will automatically authenticate and connect to eduroam. A student can enroll a new or additional device by completing the UD eduroam enrollment process. Completing the enrollment process using a public Wi-Fi access point may be necessary prior to connecting to the eduroam Wi-Fi.