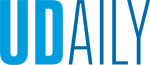 Pandemic affects summer activities on campus
Article by UDaily staff Photo by Kathy F. Atkinson April 27, 2020
Activities, events, programs on UD campuses in June and July will be canceled, made virtual or postponed
Editor's note: Stay updated on issues at the University of Delaware relating to the COVID-19 coronavirus pandemic at www.udel.edu/coronavirus. Latest news is posted on the site, which is available 24/7. In addition, questions may be emailed to coronavirus@udel.edu.
Activities, events and programs scheduled to take place on University of Delaware campuses in June and July will be canceled, made virtual or postponed due to the COVID-19 pandemic. These include but are not limited to summer camps, conferences, high school graduation ceremonies and meetings. Also canceled are any UD-sponsored events set to take place off campus in June and July.
This decision is in alignment with Delaware state guidance on re-opening. Gov. John Carney updated the residents of the state on the government's plans for reopening the state on Friday, April 24. He indicated the statewide stay-at-home order will stay in place until the state has a declining number of cases for 14 consecutive days, among other conditions.
Once all conditions are met, the first phase of recovery can progress in Delaware. During the first phase, schools and youth activities will remain closed, and gatherings will be limited to 10 individuals. In phase two, youth activities can resume and gatherings will be capped at 50 participants. Accordingly, all events and programs scheduled to take place in August will be evaluated and may be subject to restrictions in place at that time.
Those with further questions can contact the event host or email coronavirus@udel.edu.