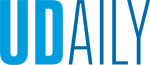 Beth Brand named vice president and University secretary at UD
Article by UDaily staff Photo by Evan Krape April 13, 2020
Longtime senior administrator takes on new role
Beth G. Brand, a University of Delaware alumna and longtime senior administrator, has been named vice president and University secretary, effective April 13, President Dennis Assanis announced this week.
Brand, who has served as senior associate vice president for development at UD since 2016, is the first woman to hold this post at UD. She succeeds Jeffrey Garland, who stepped down Jan. 1.
In her new role, Brand will be reporting to the president as part of the president's senior administrative team. Acting as a liaison between the president and the Board of Trustees, she will provide administrative support for the Board of Trustees and its chair. She will also oversee the University's records management and archives operation. In addition, the responsibilities of this position have been re-envisioned to better align with University leadership strategy in order to maximize opportunities for greater functional synergy and operational efficiency. As such, Brand also will be responsible for coordination of presidential leadership advisory boards, as well as planning and delivering presidential, University-wide events, including Commencement and Convocations. The vice president and University secretary will also be responsible for building an effective institutional model to cultivate corporate engagement in partnership with other areas of the University.
Announcing her appointment, Assanis said, "Beth Brand's extensive experience working closely with trustees, senior administrators, business partners, donors and friends will serve the University well as she takes on this new leadership role. We are fortunate that she can smoothly transition into this new assignment, drawing on her deep knowledge of the University, its mission and priorities to fill this critical position supporting both the Board of Trustees and the Office of the President."
Brand, who has 24 years of leadership experience in higher education development and alumni relations, has been a key player in UD fundraising efforts since 2007, when she joined the UD development team as associate vice president.
"As vice president and University secretary, I look forward to drawing on my experience building relationships and growing philanthropy in support of the students and faculty of UD," Brand said. "As a proud alumna, I can attest to the lifelong benefits of being a Blue Hen. In this role, I am honored to work closely with the President, the Board of Trustees, and the entire University community to advance UD's mission."
From 2016-17, Brand served as the University's interim vice president for development and alumni relations, working closely with the president and members of the Board of Trustees to meet the University's fundraising and engagement goals.
In her most recent role as senior associate vice president for development, she has managed the areas of Principal Gifts and Gift Planning, Colleges and Programs, Regional and Global Programs, Corporate and Foundation Relations, Athletics, and Parent and Family Giving.
Before coming to UD in 2007, Brand spent 11 years at the University of Pennsylvania, where she held a several positions, including director of major gifts at the Wharton School and assistant director of development at Penn Law.
She earned her bachelor's degree in French and international relations, with a minor in history, at the University of Delaware.