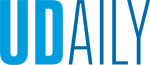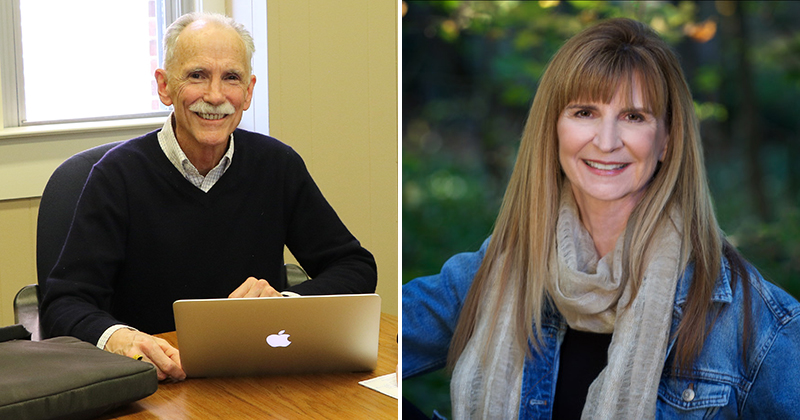 National education honors
Article by Jessica Henderson Photos courtesy of Nancy C. Jordan and Charles A. MacArthur. April 10, 2020
UD professors recognized as two of 12 national education fellows
For the second year in a row, the American Educational Research Association (AERA), the largest national interdisciplinary education research organization, has recognized University of Delaware faculty with its most prestigious honor. Of the 12 renowned researchers named as 2020 AERA Fellows, two are faculty members in UD's School of Education (SOE).
Nancy C. Jordan, Dean Family Endowed Chair of Education and professor, and Charles A. MacArthur, professor, have received this honor.
The AERA Fellows program honors education researchers with notable and sustained research accomplishments. This honor recognizes excellence in research as well as scholarship that constitutes and enriches education research as an interdisciplinary field. Fellows are nominated by their peers, selected and recommended by the Fellows Committee, and approved by the AERA Council.
"Becoming an AERA Fellow signals sustained, progressive research productivity and being open to applying effort and energy to new research problems," said Gary Henry, dean of the UD's College of Education and Human Development and professor in the School of Education and the Joseph R. Biden, Jr. School of Public Policy and Administration. Henry was recognized as an AERA fellow in 2016 prior to joining UD. "Adding Professors Jordan and MacArthur to the list of AERA Fellows is an indicator of the breadth and quality of our faculty's research. Writing, learning science, mathematics education, and education policy, the fields of research of our six AERA Fellows, illustrates the diversity of our research, the mentoring opportunities for our junior faculty and the training that we provide for doctoral students."
Nancy C. Jordan
Jordan has dedicated her career to research grounded in the science of how children learn mathematical concepts, especially students with learning challenges and those from low-income families. Her influential research in the areas of early number sense and fraction understanding has been recognized by several organizations, including the Council of Exceptional Children.
In partnership with colleagues at UD and other universities, Jordan's research in early number sense has demonstrated that children's number competency in kindergarten predicts their mathematical achievement through at least the third grade. With these findings in mind, Jordan and her former student, Nancy Dyson, assistant professor in the SOE, developed Number Sense Interventions, an evidence-based kindergarten curriculum that allows teachers to help students who are struggling with number knowledge.
"Dr. Jordan's research uniquely bridges findings from the learning sciences to improve practice for students with math difficulties and disabilities," said Chrystalla Mouza, Distinguished Professor of Teacher Education and director of the SOE. "Importantly, Dr. Jordan demonstrated that number sense is malleable through targeted help. Her work in early math highlights the need for improved math screening tools for identifying young children at risk. Increasingly, policymakers and practitioners are viewing math in general, and number in particular, as a key part of the early childhood education curriculum."
Supported by the Institute for Education Sciences (IES), Jordan's current project seeks to develop a similar fraction sense intervention. With colleague Dyson, Jordan is collaborating with Delaware teachers to develop a new approach to teaching fractions based on her previous longitudinal research on predicting and addressing elementary and middle-school fraction difficulties.
"Nancy Jordan has established herself as one of the most prominent and important researchers in our field," said Lynn S. Fuchs, Dunn Family Endowed Chair of Special Education and professor of special education at Vanderbilt University. "Her longitudinal descriptive studies have helped the field develop methods for identifying children in need of early prevention services within responsiveness-to-intervention service systems and have helped fellow researchers identify important targets for intervention."
Charles A. MacArthur
Over the last four decades, MacArthur has contributed leading scholarship to the field of literacy education, especially research on writing development, the teaching of writing, and applications of technology to support reading and writing. His work especially serves students who struggle with writing achievement, including those within the K-12 special education community and students enrolled in remedial college courses.
Early in his career, MacArthur focused his research on the use of technology in teaching and supporting writing, especially for students with learning challenges and disabilities. At the forefront of the field, he was one of the first scholars to test the efficacy of word processing and uniquely examined how educators could integrate this tool into process-oriented writing classrooms. His work also extended to other tools, such as those offering speech-to-text synthesis and word prediction.
"His early work in writing and technology was transformative, as it provided policy makers with evidence on the importance of digital tools to writing, especially for students with special needs. It also provided teachers with information and guidance on how to apply such tools in context," said Steve Graham, Warner Professor of Innovation and Educational Leadership at Arizona State University. "While he has continued his technology scholarship over the years, his work now involves a broader range of students. It has involved technology and more traditional modes of writing, qualitative and quantitative research, and national and international collaborations. There is no other scholar worldwide who has made such an impact at such a broad level to our understanding of writing."
For the past ten years, MacArthur has focused his research on the design and evaluation of writing instruction for community college basic writers, an often neglected population in writing research. Developed with SOE alumna Zoi Philippakos and supported by IES, the Supporting Strategic Writers curriculum integrates the goals of college writing with research on self-regulated strategy instruction. Students learn cognitive strategies for planning and revising, as well as critical reading and note-taking. Equally important, students learn metacognitive strategies for goal-setting, task management, progress monitoring, and reflection.
"With a focus on those in community colleges or those students required to take remedial classes, this work is at the forefront of efforts to make higher education accessible to all students, including first-generation, low-income and underrepresented students," said Mouza. "In this sense, Dr. MacArthur's work is crucial for increasing the number of college graduates by addressing challenges facing community-college students and making it easier for them to enroll in four-year colleges and earn degrees. His work truly helps democratize access to college."
Previous UD AERA Fellows
Jordan and MacArthur join SOE faculty members Laura Desimone, College of Education and Human Development director of research and professor, Roberta Michnick Golinkoff, Unidel H. Rodney Sharp Chair and professor in the departments of Linguistics and Cognitive Science and Psychological and Brian Sciences, and James Hiebert, Robert J. Barkley Professor, who received this honor in 2019. Jinfa Cai, professor in the department of Mathematical Sciences with a joint appointment in the SOE, received the honor in 2016.