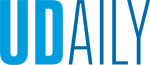 Harnessing the power of play
Article by Kelly Bothum Photos by Ashley Barnas September 04, 2019
UD teams help bring Play Streets to life in Wilmington
Playing outdoors is a rite of childhood passage some children in Wilmington miss because of the threat of gun violence and a lack of accessible recreation equipment in their neighborhoods. But a community partnership this summer involving the University of Delaware provided a welcome opportunity for Wilmington families to enjoy time outside and strengthen the bonds of their community.
Play Streets is a roving summer playground held at locations across the city to provide a safe place for families to play outside. Held twice weekly this summer at 20 locations across Wilmington, Play Streets is just what it sounds like — a neighborhood road is closed to motor vehicle traffic and opened up for children and their families to play.
Free of the rush of traffic, the road takes on the feel of an impromptu neighborhood party, augmented with the addition of portable basketball hoops, jump ropes, hula hoops and other recreation equipment. Local police officers play games with the kids while parents, grandparents and other caregivers take advantage of health screenings, free produce and offerings on display.
The program is funded by Christiana Care Health System and operated through the Wilmington Parks and Recreation Department in partnership with other agencies. UD's Cooperative Extension provides logistical and programming support, and UD's Partnership for Healthy Communities provides volunteers and program evaluation.
UD grad Adaeze Ashiedu spent her first summer after graduation thinking about the work that goes into creating this kind of seemingly spontaneous play. Working as a Summer Fellow with the Wilmington Department of Parks and Recreation through the Partnership for Healthy Communities, Ashiedu was tasked with watching streets unfold as each Play Streets began.
Ashiedu and other volunteers counted the number of attendees for each of the Play Streets events. They took note of details like the outdoor temperature, the kind of food available, the community partners who were involved and, of course, how many kids came out to play.
"Literally, every Play Street [designated block] will be empty, every single time. And then as soon as the music starts, the kids start pouring in from every direction," said Ashiedu, who graduated in June 2019 with a degree in psychology. "I've seen a lot of parents double-dutching with their kids. It's a great experience to see how much family means to everyone."
Taking the pulse of Play Streets also helps reveal what kind of support or assistance may be needed in the community to help it thrive, said Kayla Williams, a communications major who worked as a Summer Fellow with the Community Engagement Initiative.
"How do we make sure that people continue playing outside and keep maintaining a healthy lifestyle when Play Streets ends?" said Williams, who presented on the "Investigation of Play" at the Undergraduate Research and Service Scholar Symposium. "Do they still go outside and play? If not, how can it be changed?"
These details are important for the city of Wilmington as it tells the story of Play Streets and the communities it serves, said Laura Lessard, an assistant professor in the Department of Behavioral Health and Nutrition, who is assisting in the Play Streets evaluation.
"For the city, they want to think about how this program can be sustained," Lessard said.
Rysheema Dixon, project coordinator for Play Streets, said the details generated through evaluation will be critically important as organizers work to create a manual of Play Street operations.
"We want to make sure it is prime data as far as what we're giving out to other communities who may want to do this," said Dixon, adding that other communities in Delaware and across the country have asked the Department of Parks and Recreation for assistance.
For Ashiedu, who grew up in Wilmington and is readying for the LSATs in the fall with the goal of becoming a family lawyer, the experience showed her that child's play can be powerful. As she watched the streets close to traffic, she noticed how quickly Play Streets seemed to bring the community to life.
"Play Streets gives kids the opportunity to be outside, be healthy and exposed to behaviors that they deserve and that they need to develop the right way," Ashiedu said. "I feel we are out here so kids can go outside and grow up as normal as possible, no matter the circumstance."