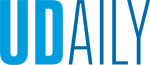 Perkins Student Center reopens
Article by UDaily staff September 06, 2019
Facility closed earlier because of water main break
Editor's note: This article was updated at 7 p.m., Sept. 6.
The University of Delaware's Perkins Student Center has reopened at 7 p.m., Friday, Sept. 6, after being closed much of the day due to a water main break.
Dunkin Donuts at Perkins will be open from 7-11 p.m., and Perkins Live will take place as scheduled.
The water main break also caused the closing at 2 p.m., Sept. 6, of Alison Hall. All affected locations are now operating on their normal schedules.