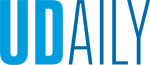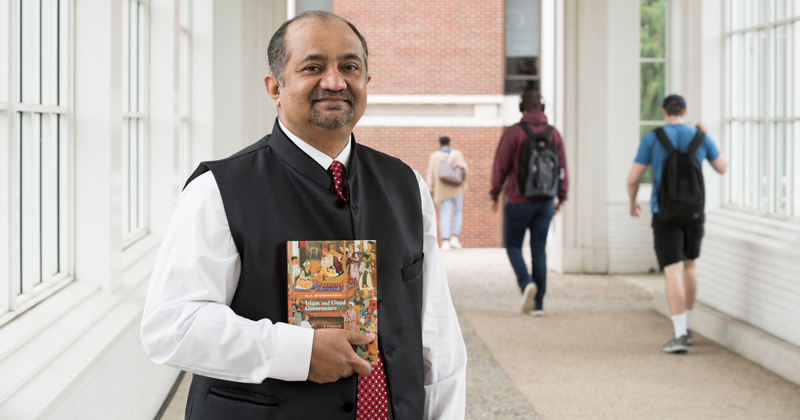 Identity and Islam
Article by Artika Casini Photo by Kathy F. Atkinson September 10, 2019
UD professor seeks to reframe religious narrative
In the days, months and years after the terrorist attacks of Sept. 11, 2001, Muqtedar Khan found himself grappling with an unrelenting question of faith and identity: "If al-Qaeda, ISIS, and all the human rights violations committed in the name of Islam are not my faith," he would ask himself, "then what is?"
The University of Delaware professor of international relations calls his most recent book, Islam and Good Governance, "my much-delayed response."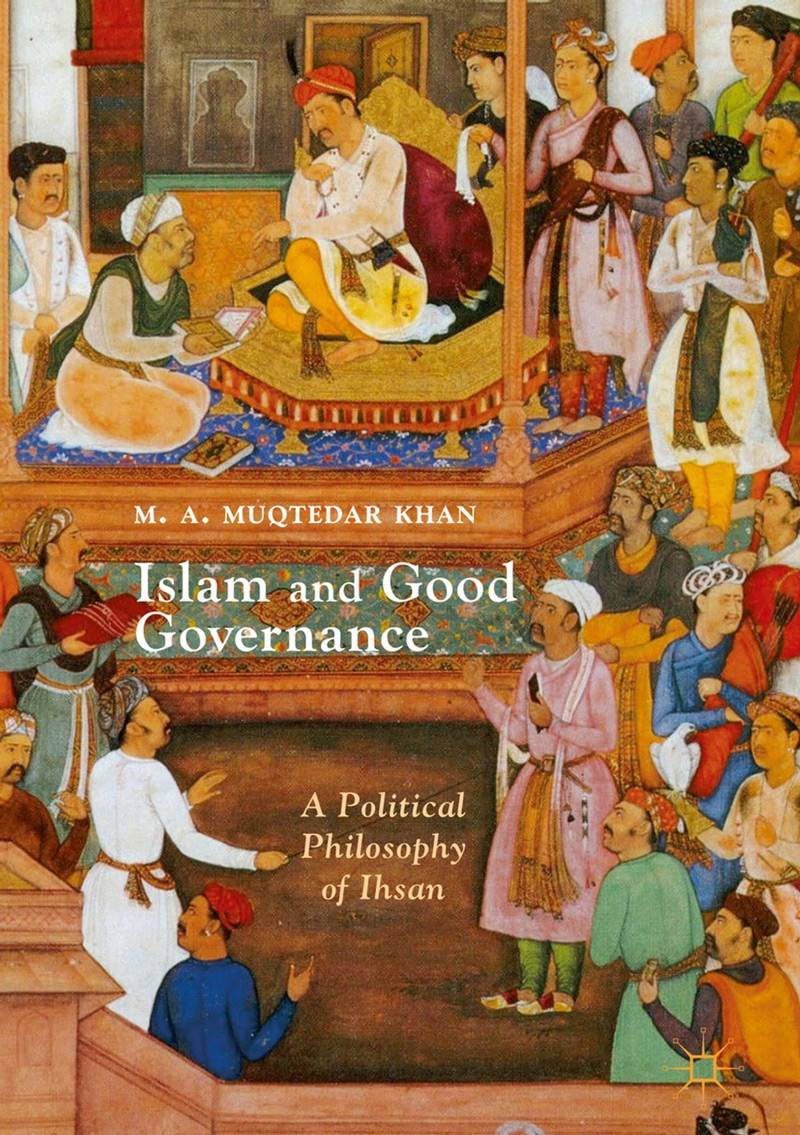 Simultaneously an endorsement of religious and political freedom and an academic reinterpretation of the Quran, the book seeks to reclaim the beauty, mysticism and virtues of Islamic teaching through a concept Khan said he believes, "Muslims have not yet understood — or simply ignored."
That concept is Ihsan, taken from the Quran passage that says, "God is with those who do beautiful deeds." In Islamic tradition, it also lives in the words of the prophet Muhammad, who was asked by the angel Gabriel to define Ihsan: "To Worship Allah as if you see him; and if you can't see Him, know that He sees you."  
Rethinking the Muslim religion through this lens will require a fundamental philosophy shift, Khan said. Ihsan goes against how many economies and institutions have evolved over centuries. It stands in opposition to how the Muslim world is perceived and understood. 
"An Islamic State is currently one where Islamic Law is enforced — and these are laws that come from the medieval understanding of Islam. Until we change that, we will never have good governance," he said. "It is unfair of Muslims to demand non-Muslims bypass realities like ISIS and al-Qaeda and discover true Islam. Muslims must manifest what it is. The Prophet has said three times that you're not a Muslim if your neighbor is afraid of you." 
But Ihsan could help reframe a global and collective understanding of Islam. Khan said, "The word 'worship' in Arabic literally means, 'to serve.' The service of humanity is the purpose of Islam."
His book has already attracted wide interest, from Mennonite Christians to fellow Muslims. The American Federation of Muslims of Indian Origins plans to recognize the publication for "excellence in scholarship and interfaith outreach" — an honor that speaks to his very goal.
"Muslims could carve a niche for themselves as the minority that cares, serves and loves everyone," Khan writes in Islam and Good Governance. "Muslim states and societies can advocate a culture of volunteerism. There are volunteer movements in the Muslim world whose explicit goal is to gain closeness to God by service to humanity. What we need to do is globalize them, make service as valued and desirable as is worship, and make Muslims take pride in service as they do in their ritual devotions, especially in the month of Ramadan. It will require a sea change in attitudes, but the pursuit of Ihsan demands nothing less."