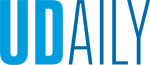 Help swipe out hunger at UD
Article by Casey Impagliazzo Photo by Dining Services and Swipe Out Hunger September 20, 2019
Students, staff and faculty invited to assist food insecure Blue Hens
Students, staff and faculty are invited to participate in a three-day meal swipe donation drive at the University of Delaware scheduled for Sept. 24-26. This new partnership with Swipe Out Hunger and Dining Services will directly assist food insecure UD undergraduate and graduate students by adding meals to their UD ONEcard, regardless of whether they have an existing meal plan.

The drive will be held Tuesday, Sept. 24 through Thursday, Sept. 26 with kiosks staffed during breakfast, lunch and dinner times at all campus dining locations:
- Trabant Food Court
- Perkins Patio
- Russell Dining Hall, exit
- Pencader Dining Hall, entrance
- Caesar Rodney Fresh Food Company Dining Hall, entrances

Blue Hens can donate any of the following:
- up to 2 of their guest meals from an unlimited or 14 weekly meal plan
- up to 5 guest or regular meals from a block meal plan
- any amount of FLEX dollars, which can be added to any ONEcard on the UD Flex webpage

ODS and Dining Services will work together to add donated swipes directly onto the meal plan of a student in need. "This new partnership has the potential to be a game-changer for our food insecure students," said Meaghan Davidson, assistant dean of students. "Reliable access to nutritious food should not be a barrier for UD students. We encourage anyone in need to reach out to our staff, and we're excited for this new opportunity for members of our community to easily put their excess resources to good use."

The UD Student Crisis Fund also benefits these students, and all members of the UD and greater communities can support these efforts via the link below. Students experiencing food insecurity are encouraged to contact ODS at deanofstudents@udel.edu.
For further information, please visit: https://ud.alumniq.com/giving/to/studentcrisisfund