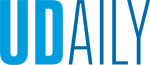 Elena Delle Donne honored
Article by Athletics Department Photo courtesy of the WNBA and Washington Mystics September 19, 2019
UD grad and Wilmington native named most valuable player in the Women's NBA
Washington Mystics forward-guard Elena Delle Donne, who graduated from the University of Delaware in 2013, has been named the 2019 most valuable player in the Women's National Basketball Association.
The WNBA announced the award on Thursday, Sept. 19. Delle Donne, a seven-year veteran, becomes the first player in WNBA history to earn the honor with two different teams as she was also selected as MVP in 2015 as a member of the Chicago Sky.
As the Mystics' first MVP winner, Delle Donne joins five other WNBA players who have multiple MVP trophies. Lauren Jackson, Lisa Leslie and Sheryl Swoopes have all been named MVP three times, while Cynthia Cooper and Candace Parker have won the award twice each.
"I would like to thank my teammates and coaches and our wonderful fans — I have the greatest teammates in the world, our coaches have put us in a position to succeed by forming this awesome unit and the energy of our fans has given us the best home court atmosphere in the league," said Delle Donne. "Everyone has had a part in this, especially my wife and family, and it took a lot of hard work and focus from all of us together to get to this point. I am extremely proud of this honor, but we still have work ahead of us and we're all focused playing our hardest to bring a championship to Washington."
The 6-5 Delle Donne, who led Washington to a league-best 26-8 record and the No. 1 seed in the 2019 WNBA playoffs, was scheduled to be presented with the MVP award Thursday night before the Mystics host the Las Vegas Aces. Game 2 of the WNBA semifinals series will tip off at 8:30 p.m. ET on ESPN2. Washington leads the best-of-five series 1-0.
Delle Donne ranked second in the WNBA regular season in scoring (19.5 ppg), fifth in rebounding (8.3 rpg) and 11th in blocked shots (1.29 bpg) while playing 31 games this season. She became the first player in WNBA history to shoot at least 50 percent from the field (51.5), 40 percent from three-point range (43.0) and 90 percent from the free throw line (WNBA-high 97.4).
The Wilmington, Delaware native was inducted into the UD Athletics Hall of Fame in 2018. Delle Donne began her UD career as a member of the volleyball team in 2008 and earned America East All-Rookie honors before returning to the basketball court to begin an incredible career in 2009-13. During her four seasons on the court, she set nearly every school record, led the 2013 team to a 32-4 record and a first-ever trip to the NCAA tournament's round of 16, and paced the 2012 team to a 31-2 mark and a second round NCAA tournament appearance. She captured the Honda Award as the national player of the year in 2013, was a three-time All-American, two-time consensus first team All-American, and three-time Colonial Athletic Association player of the year.
Delle Donne finished her career as No. 5 all-time leading scorer in NCAA history with 3,039 points, set CAA career records for points, field goals, free throws, and blocked shots and established 45 Delaware game, season, and career records. She averaged 26.7 points and 8.9 rebounds per game for career.
An outstanding student as a human services major, she was a two-time Capital One National Academic All-American of the Year and two-time CAA Scholar-Athlete of the Year.
Since graduating with honors from Delaware in 2013, Delle Donne has enjoyed national and international fame as an athlete, spokesperson, author, and role model and become one of the most recognized names and faces in women's basketball.
During the 2019 WNBA regular season, Delle Donne posted the highest free throw percentage ever for a player with at least 100 attempts (114-of-117) and made her last 64 attempts of the regular season. She also ranked seventh in the league in field goal percentage and fourth in three-point field goal percentage.
With Delle Donne leading the way, the Mystics recorded the highest single-season offensive rating in WNBA history, scoring 112.9 points per 100 possessions.
Delle Donne's superlatives in 2019 included being voted to the WNBA All-Star Game for the sixth time and sweeping all three Eastern Conference Player of the Month honors. She was also named the WNBA Eastern Conference Player of the Week seven times, matching Tina Charles' record for the most Player of the Week honors in a conference in a season.
Delle Donne, 30, was selected by the Sky with the No. 2 overall pick in the 2013 WNBA Draft. She spent four seasons with Chicago before joining the Mystics prior to the 2017 season.
In honor of being named the 2019 WNBA Most Valuable Player, Delle Donne will receive $15,000 and a specially designed trophy by Tiffany & Co.