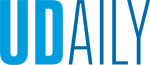 President named to national innovation commission
Article by Mike Chalmers Photo by Evan Krape September 10, 2019
Dennis Assanis joins prominent leaders in addressing critical need for greater innovation, competitiveness
University of Delaware President Dennis Assanis has been named to the new National Commission on Innovation and Competitiveness Frontiers, an initiative of the nonprofit and nonpartisan Council on Competitiveness.
The Commission's goal is to expand the United States' capacity for innovation through research ventures, partnerships, public policy recommendations and advocacy. As a member of the Commission, Assanis will work with other prominent leaders of universities, corporations, national laboratories and nonprofit organizations.
"I am grateful and honored to be working with so many distinguished and accomplished leaders, all of whom are dedicated to addressing the critical need for greater innovation in our nation's economy," Assanis said.
Assanis said a commitment to innovation has always been essential to his work as a researcher, teacher and now president of the University of Delaware. One of UD's strategic priorities is to foster a spirit of innovation and entrepreneurship throughout the University.
"It's essential that we build and support an innovation culture at UD and across the nation, because it is the key ingredient to advancing both our economy and our society," Assanis said. "Adopting an innovation mindset means approaching every challenge as an opportunity to develop novel and sustainable solutions that emerge from strong research and critical thinking."
The Council on Competitiveness grew out of an effort in the 1980s to address the rising challenge of international competition from nations such as Japan and Germany. Since then, the Council has worked to bring together diverse groups from the public and private sectors to address broad economic issues like globalization, technology, manufacturing and energy.
In 2018, the Council on Competitiveness launched the National Commission on Innovation and Competitiveness Frontiers, an initiative to draw attention to the United States' leadership role in global innovation. The Council pointed to the fact that American investment in research and development now comprises only 28% of the world's total, a significant drop from the 69% that the U.S. contributed in 1960.
Commission members met in Washington, D.C., in August to discuss priorities and next steps. Over the next three years, the Commission will work with experts in the public, private and nonprofit sectors to develop recommendations, outreach plans and other initiatives to increase the nation's future investments in innovation.
The Commission is co-chaired by Mehmood Khan, CEO of Life Biosciences Inc.; Michael Crow, president of Arizona State University; Brian Moynihan, chairman and CEO of Bank of America; and Lonnie Stephenson, international president of IBEW.