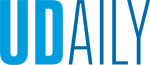 Coast Day
Article by Jon Hynson Photos by Kathy F. Atkinson and Evan Krape September 24, 2019
Annual celebration on Lewes campus set for Sunday, Oct. 6
The University of Delaware invites the local community to visit its Lewes campus on Sunday, Oct. 6 for its annual Coast Day. Since 1976, UD's College of Earth, Ocean and Environment (CEOE) and Delaware Sea Grant have held the event to display UD's coastal scientific research and engage with the community in a meaningful way.
The free event will run from 11 a.m. to 5 p.m. on Sunday, Oct. 6, rain or shine, at UD's Hugh R. Sharp Campus in Lewes.
The theme of this year's Coast Day is "A Ripple Through Time" and emphasizes how scientists study changes in the environment over time and the ways Sea Grant extension agents and others work to improve the state's future.
Coast Day 2019 will feature a number of family-friendly activities, such as critter touch tanks, interactive exhibits in research labs, ship tours and more. UD faculty will offer lectures on their work, and exhibitors from throughout the state will showcase their own environmental efforts.
The UD Robotic Discovery Laboratories will also be open for visitors to check out autonomous research technology — vehicles programmed for gathering data from the air, on the surface or underwater independently of the researcher — and some of what CEOE scientists have learned using them.
CEOE faculty are giving several lectures, including "Bombs at Bikini — Mapping Operation Crossroads Nuclear Battlefield" by Art Trembanis and "Reef Real Estate — How Coral Reef Fish Choose a Home" by Danielle Dixson. Trembanis charted the seafloor around Bikini Atoll, where the United States conducted dozens of nuclear bomb tests in the 1940s and '50s. Dixson studies the various environmental cues fish make use of to select home territories.
The Chemical Magic Show will also return this year, taking place at 12:30 p.m. and 2:30 p.m. The magic show is presented by George Luther, CEOE professor and chemistry wizard. Luther's performance showcases and explains chemical reactions, and the show is equal parts fascinating, vivid, and educational.
Coast Day would not be complete without food. Every year, Coast Day brings in multiple food trucks. Coast Day also attracts some of the best seafood chefs in the state for competitions and demonstrations. This year, food truck options include: Blaze'n Grill, Grotto Pizza, Sherri's Crab Cakes, Taco Reho and The Big Salami Food Truck (Casapulla's Subs) and more.
The Crab Cake Cook-Off and Bob Kee Clam Chowder Challenge cooking competitions generate tons of buzz and showcase some of the best seafood recipes in the state. The chowder competitors, all Delaware restaurants, will each have their entries for sale, and the winner is picked by attendees' votes.
Home cooks can pick up tips from three seafood cooking demonstrations throughout the day. George Esterling IV of Delaware Oyster Company and George and Sons Seafood Market will demonstrate the proper way to fillet a fish. Mary Edwards of the University of Delaware Cooperative Extension will be showing a delicious hors d'oeuvre or meal- Shrimp, Mango, and Black Bean Salad. And Denise Clemons, food columnist at the Cape Gazette, will be showing attendees how to prepare a true low-country shrimp skillet dish. 
This year, Coast Day will feature Watershed, a thought-provoking, contemporary dance choreographed by A.T. Moffett in collaboration with science dramaturge Jame McCray, Delaware Sea Grant's environmental social scientist. Watershed places the human journey in the context of water systems. Performers will hold a talkback with the audience following the show.
Coast Day is sponsored by the Bureau of Ocean Energy Management, the Delaware Municipal Electric Corporation, edible Delmarva magazine and many others. For a complete list, see www.deseagrant.org/coast-day-sponsors.
UD's Office of Development and Alumni Relations and CEOE are offering free bus transportation to Coast Day for students, faculty and staff and their immediate families on a first-come, first-served basis. More information and a link to register is available here. 
Coast Day admission and parking are free, but vendors will be on hand to sell food and other items. There is no ATM on the campus grounds.
Coast Day maintains a strict no-pet policy. Only service animals are permitted. The University of Delaware and Coast Day also maintains a strict no-smoking policy on campus grounds.
For more information, see the Coast Day website or call 302-831-8083.