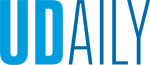 Fall career fairs
Article by Jessica Smith Photo by Evan Krape September 10, 2019
Five tips to make the most of the career fairs on Sept. 12
Nearly 200 employers will be on the University of Delaware campus on Thursday, Sept. 12, for the 2019 Fall Career and Internship Fairs offering full-time, part-time and internship opportunities across a wide range of disciplines.
The fairs will run from 3 p.m. to 6:30 in the Carpenter Sports Building, known to many as the Little Bob.
Students and alumni are welcome. Here are five reasons to attend:
1. There are two fairs
With two fairs in one location, there's something for everyone. The Engineering, Science & Technology Fair is dedicated to current students and alumni in the field and the All Majors Fair is open to all current students and alumni. No matter your major or degree, there are employers interested in your specific skill set and experience.
2. You don't have to leave campus
Forget about finding transportation. The fairs are conveniently located on campus at the Little Bob (Carpenter Sports Building) on College Avenue. Pop over between classes or stay all day without worrying about catching a ride. If you are planning on driving, you can park in Lot No. 6 on Christiana Drive and take a free shuttle to the fairs.
3. You can snag a professional headshot
Need to revamp your LinkedIn profile? Sponsored by the UD Young Alumni Network, professional photographers will be on site all day taking headshots. Skip the selfie and seal the deal with employers who want to connect online following the fair.
4. You can make important connections (or just practice your pitch)
This will be the largest networking event of the semester. With representatives from Wawa, Nordstrom, PayPal and the Federal Bureau of Investigation (FBI) all under the same roof, it's possible you could be shaking hands with your future boss. But don't just wait in line for your dream job; bring multiple copies of your resume and try speaking with all types of employers to rehearse your 30-second elevator pitch. This will build your confidence for when it counts, and you might find a career path you never considered before.
5. You can receive a crash course in professional development
Even if you're not on the hunt for a job or internship yet, this event is a great way to familiarize yourself with the career fair setting. Observe employer interactions, ask questions about your field of interest and decide how you can improve your resume for future applications.
Visit Handshake for more information on the UD career fairs.