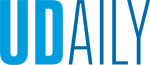 Winter is coming
Article by Mark Seifert Photo by Evan Krape October 31, 2019
How and when UD evaluates the weather and shares decisions with the campus
As temperatures continue to get cooler each night, University of Delaware Campus and Public Safety share important information about the process used for evaluating the need for delays and/or closures of the University.
This article is designed to help the campus community understand how a winter closure decision is made, when those decisions are typically made and the communication channels that are used to share important weather-related information. An important fact to remember is the use of the word "closure" does not truly mean the University is closed. Essential personnel are on campus and providing critical services, such as public safety, health services, snow-plowing, as well as providing students with housing and dining services.
How a decision is made
Safety for students, faculty and staff is the primary consideration for any decision to close or delay classes. Factors that will be evaluated include road and sidewalk conditions on campus as well as the surrounding region. When assessing this information, a variety of sources are considered including University, Newark and State Police. Typically, the Grounds Department has crews working in the early morning hours to clear University roads, parking lots and sidewalks. Other factors that are evaluated include the weather predictions by the National Weather Service; state, county and local municipal government closures; regional higher education and K-12 school district closures; and any existing state of Delaware or city of Newark driving restrictions.
Predicting weather in the Mid-Atlantic states is often quite challenging, especially when predicting snow accumulations. Weather conditions and forecasts can change significantly within a matter of hours because of slight variations in storm track and intensity. The University evaluates a variety of forecasting models to make the decision, but those weather changes may mean the storm is stronger or weaker from when the initial decision is made.
When a decision is made
Campus and Public Safety officials will start to monitor weather conditions up to 72 hours in advance of any indication that winter weather may impact the region. If there is an indication that the weather may impact University operations, the Office of Communications and Marketing will post information through a variety of channels to include the UD homepage and social media. Campus and Public Safety participates in state of Delaware conference calls to receive real-time updates and to obtain assessments of road conditions.
University leadership will be discussing contingency plans and the need for a delayed opening or a closure. These communications occur throughout the storm event and involve a comprehensive evaluation of all factors. If necessary, a conference call will be convened with a variety of University leaders to discuss all factors and to make a decision on any potential delay or closure. Information about a delayed start or full day closure is typically announced by 6 a.m. on the impacted day. Should there be a change to University operations, this is done to ensure the safety of all individuals and to allow University personnel time to clear roads, parking lots and sidewalks of any accumulated precipitation. For any delay or closure, information will be communicated as quickly as possible.
Early release during the workday
If severe weather impacts the University during normal business hours, a similar protocol is followed in evaluating the need for an early release of University employees. Winter weather (especially freezing rain and sleet) can quickly develop resulting in a rapid deterioration of road conditions. In these cases, the Office of Communications and Marketing and Campus and Public Safety will use all means available to communicate any early release decision.
What to do during a delayed start or closure

If there is a delayed start to University operations, any class that is scheduled to start before the campus is open will be canceled. For example, with a 10 a.m. delayed start, any class that starts at 9:25 a.m. is canceled for the day. If there is a closure, all classes are canceled from the time the closure takes effect until the University announces resumption of full operations.
When the campus is closed, buildings are locked and secured, and only essential staff remain on campus for critical service delivery and to provide support and services for resident students. For your safety, it is best to not come to campus during a winter storm. Additional vehicles in parking lots only delay efforts to plow snow.
Your safety and University policy
Delaware weather can vary widely within a relatively short distance. If employees or students live in Pennsylvania, Maryland and New Jersey, weather conditions may vary significantly and not allow for a safe drive to campus. The decision to drive to campus is always at the discretion of the individual.
Members of the University community are reminded that safety is UD's highest priority. Students and employees should not put themselves at risk. Students who are unable to get to campus because of the weather should contact their professors. Employees who expect difficulty traveling should contact their supervisors.
University Policies include a section dealing with personal safety considerations for faculty and students. Please note the policy, which is reprinted here:
Faculty and students are not expected to take unnecessary risks to meet their teaching and learning obligations due to inclement weather. When classes have not been canceled, it is a matter of personal judgment whether traveling to campus is hazardous. Faculty should notify their departmental offices when weather precludes them from meeting their teaching obligations; similarly, students should notify their professors when inclement weather precludes them from class attendance. In such cases, students should be allowed to make up missed class time and, whenever possible, canceled classes should be rescheduled.
For students, communicate as soon as possible with your faculty that you aren't able to attend class that day and determine how to make other arrangements. For employees, communicate with your supervisor to coordinate if you can work from home, call in for meetings or take vacation.
Storms often cause traffic delays and increased congestion on the primary roads, especially the ones that surround campus. Traffic delays should be anticipated, and drivers should provide additional time to reach campus during winter weather conditions.
Weather communications: Your sources for information
News of campus wide weather-related closings, late openings or early closings, information will be available in a variety of ways:
On the UD home page (www.udel.edu) and on UDaily;
Via the University's LiveSafe smartphone application, which provides the option to receive email or text updates (To use this option, you must download the free app. For information on how to subscribe to LiveSafe, click here.);
On the University's primary social media accounts: www.facebook.com/UDelaware and www.twitter.com/UDelaware, as well as www.facebook.com/UDelPolice and www.Twitter.com/udelpolice.
In an email to all members of the campus community;
On UD's telephone directory information line at 302-831-2000;
On the state Department of Education's School Closings and Delays website, which includes an option for automatic notification (To use the notification option, you must subscribe to this service which is not maintained by UD); and
On local radio broadcasts.
"Winter weather is something we can all prepare for in advance. We have more technology available today in order to stay informed about emerging weather patterns and how we can plan for the associated hazards," said Mark Seifert, director of Emergency Management at the University. "Take a few minutes today while we are still enjoying beautiful autumn weather to download the Live Safe App and bookmark the University website and social media channels that will provide you with important real-time information."