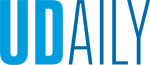 Stuart Binder-Macleod named 2019 Alison Award winner
Article by Kelly Bothum Photo by Ashley Barnas October 02, 2019
Physical therapy professor receives UD's highest faculty honor
Stuart Binder-Macleod, the Edward L. Ratledge Professor of Physical Therapy and associate vice president for clinical and translational research, has received the 2019 Francis Alison Faculty Award, the University of Delaware's highest competitive faculty honor.
During his 31-year career at UD, Binder-Macleod has advanced the fields of physical therapy and rehabilitation science nationally and internationally by pushing for increased scientific rigor and research to guide clinical practice.
The annual award recognizes faculty who best exemplify the qualities of 'scholar-schoolmaster' embodied by the Rev. Dr. Francis Alison, the founder of the school that eventually became UD. Established by the University's Board of Trustees in 1978, the honor includes a $10,000 prize, and all recipients are inducted into the Alison Society, which promotes academic excellence on campus.
At UD, Binder-Macleod's efforts as chair of the Department of Physical Therapy from 1998 to 2014 not only grew the number faculty hires and expanded research opportunities in the program, they paved the way for the Department of Physical Therapy to receive the No. 1 ranking in the nation by U.S. News and World Report in 2016. In addition, Binder-Macleod has served as principal investigator for 10 research grants from the National Institutes of Health, including the Delaware CTR ACCEL program, which has brought in more than $40 million in funding from the National Institutes of Health and $10 million from the state of Delaware while also deepening the state's framework of translational healthcare.
All the while, Binder-Macleod has maintained a strong commitment to supporting the next generation of physical therapy faculty, including the mentoring of 13 doctoral students who have gone on to professorships around the country and internationally.
"Stuart adds so much to the culture of excellence in our college and to our education programs," College of Health Sciences Dean Kathleen S. Matt wrote in nominating Binder-Macleod. "He has demonstrated repeatedly that his mentorship produces highly motivated and capable scientists and he has led the development of the UD Physical Therapy Department into a nationally and internationally recognized center of excellence."
Inaugural lecture
On Tuesday, Oct. 15, Binder-Macleod will deliver is Francis Alison Inaugural Lecture at 4 p.m. in the Gore Recital Hall of the Roselle Center for the Arts. His topic will be "One Step at a Time: My Career at the University of Delaware." A reception will be held immediately after his talk in the Center for the Arts lobby. Those planning to attend are asked by RSVP by sending an email to provost-events@udel.edu by Oct. 9.
"My intention was to come to the University of Delaware and do impactful research," Binder-Macleod said. "I'm proud of my own research — I like to see the work I've done impact patient care. But in building the physical therapy department, we've brought in outstanding teachers, built outstanding facilities and developed an outstanding curriculum. We have supported clinically relevant research. And as a result, we have cultivated a reputation of excellence over these decades. We educated hundreds of students who will have their own impact as well."
Charles G. Riordan, UD's vice president for research, scholarship and innovation, described Binder-Macleod as a teacher-scholar of the highest caliber.
"His focus on excellence, collaboration, training of clinician-scientists and improving patient outcomes has been integral to the physical therapy department's ranking as the top program in the country," Riordan said. "His administrative acumen as department chair and now the principal investigator of the Delaware Clinical Translational Research (CTR) program, funded by the National Institutes of Health, has built networks of scholars and clinicians that are bringing quality healthcare to Delawareans. Stuart has an uncommon knack for identifying and nurturing talented faculty and students."
Science of physical therapy research
When Binder-Macleod joined UD as an assistant professor in 1987, he was among a small but growing number of physical therapists in the field with a doctorate. At the time, the relatively young profession was undergoing a great deal of change. Many had viewed physical therapy as a technical discipline rather than a scientific one, but Binder-Macleod was among those pushing the field toward a more evidence-based practice, rather than just knowledge by authority.
"I was really in the early part of the first wave of Ph.D-trained clinician scientists," he said.
Binder-Macleod studies segmental motor control, which looks at how the brainstem and spinal cord control muscle forces. Specifically, his work has focused on identifying the electrical stimulation parameters to optimize muscle force and minimize muscle fatigue. He is considered a leading authority on the use of functional electrical stimulation to improve walking in patients who have had a stroke.
He came to UD intending to focus mostly on his research, a mission he accomplished with more than 130 publications, more than 115 scientific presentations and nearly 60 invited national and international scientific talks in his time at UD. But when the physical therapy department needed someone to take over the reins, Binder-Macleod stepped up — with an ambitious goal.
"We said if we are going to grow this physical therapy department, we are going to grow it to be the best in the nation," said Binder-Macleod, who was named the Edward L. Ratledge Endowed Professor of Physical Therapy in 2006, the first endowed professorship in the department.
Binder-Macleod served as chair of the Department of Physical Therapy from 1998 to 2014. His tenure is credited with building on, developing and expanding the program through strategic faculty hires, support of early-career faculty and growing the department's research base. It was also during this time that the Delaware Physical Therapy Clinic took shape as a one-of-a-kind learning experience for UD students.
"It looks like a PT clinic, but what they are walking into is a classroom," Binder-Macleod said. "It's an opportunity for faculty to engage in outstanding clinical research and a way to serve as a standard of practice, not just for Newark, Delaware, but for the nation."
Greg Hicks, deputy dean of the College of Health Sciences, is a former student of Binder-Macleod's and later succeeded him as department chair. Hicks credits Binder-Macleod's example as an educator, administrator and scientist with encouraging him and other students to advance their careers through research and clinical practice.
"As a young master of physical therapy student here in the 1990s, I was always impressed by the passion that he had for his discipline and the shear strength of his desire for his students to own the material that he was teaching us," Hicks wrote in a letter of support.
Making students a priority
Reading through Binder-Macleod's letters of support for the Alison Award reveals the depth of his commitment to helping others grow as researchers, colleagues and clinicians. Colleagues such as Conor J. Walsh, an associate professor of mechanical and biomedical engineering at Harvard University, noted that while Binder-Macleod's research prowess is internationally recognized, his impact also can be found in his mentees, who have taken roles at universities and organizations around the country.
"It is clear that UD is at the 'center of the universe' when it comes to interdisciplinary, translational, focused research spanning biomechanics, movement science, physiology, physical therapy and biomedical engineering," wrote Walsh. "Five years ago when I began looking for leading programs in this area to recruit researchers from, it quickly became clear that all roads led back to UD."
Students describe Binder-Macleod's unrelenting commitment to helping them improve, whether it's through constructive criticism, assisting with a networking opportunity or reminding them of the importance of developing a work-life balance.
Trisha Kesar, who completed her master's and doctoral degrees at UD under Binder-Macleod, is now an associate professor in the Department of Rehabilitation Medicine at Emory University School of Medicine in Atlanta, Georgia.
After arriving in Delaware in 2003 from India, Kesar said she was a new graduate student adjusting to the educational culture in a new country. As her adviser, Binder-Macleod was patient and kind but also meticulous and rigorous. He worked with her to edit her journal manuscripts. He encouraged her to pick a dissertation project of her own interest, even if it was different than the typical track of the lab. He helped her successfully compete for independent research funding from the American Heart Association.
With Binder-Macleod's help, Kesar published more than 12 research articles in top peer-reviewed journals in her field, all before graduating with her doctorate.
"During the course of my scientific training and career, although I have worked and communicated with numerous students, postdocs and faculty, Dr. Binder-Macleod has been the most influential role model for my career," Kesar wrote. "I feel immeasurable pride in the fact that as my Ph.D. adviser, he is my 'academic father,' and immense humility in being given the chance to capitalize on the scientific training I received from him to take our field further into the future."
Former student Hao-Yuan Hsiao, now an assistant professor in the Department of Kinesiology and Health Education at the University of Texas at Austin, wrote: "Stuart is a large part of why I have decided to dedicate my life to rehabilitation science. It is my sincere hope that in the future I can affect students in my professional life as profoundly as he has affected me."
Binder-Macleod credits his students with working hard and following his personal rules for success: "I have two mantras: one is, if it's not fun, don't do it. Second, never strive for mediocrity."
NIH funding leader
Since 2013, Binder-Macleod has also served as the principal investigator of the Delaware Center for Translational Research ACCEL Program, funded by the National Institutes of Health and the state of Delaware. The program, which works to support and expand clinical and translational research in the First State, was renewed for another five-year term last year.
The ACCEL Program provides infrastructure-building resources such as pilot funding, research design and bio-statistical consultation support, mentoring assistance, and community engagement opportunities to implement and expand clinical and translational research. The goal is to promote innovation, improve health outcomes and advance research careers in Delaware. In the past four years, ACCEL efforts have led to $5.1 million in pilot grants awarded and an additional $31.6 million in external grants to awardees.
In nominating Binder-Macleod for the Alison Award, Matt noted that few investigators, particularly in the field of physical therapy, have achieved the level of research funding success that Binder-Macleod has. Always the collaborator, Binder-Macleod is more modest in his own assessment. That's not a surprise for someone who has spent a career building a research network and encouraging others to expand it further.
"I would love to be known for helping to build a program that demonstrates excellence in physical therapy education, research and service," he said. "I think having a part in doing that would be great."