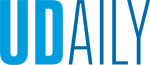 New services for international travelers
Article by UDaily staff October 17, 2019
Partnerships with GeoBlue and Drum-Cussac provide support and security for faculty, staff, students
To support the international travel needs of the campus community, the University of Delaware has partnered with GeoBlue and Drum Cussac. Through these new partnerships, all faculty, staff and students now have access to quality healthcare, safety and security services for any UD-affiliated international travel.
GeoBlue provides international medical insurance coverage. With more than 20 years' experience simplifying the international healthcare experience for students, faculty and staff, GeoBlue, a BlueCross BlueShield Company, has a significant provider network in more than 190 countries and all major cities, as well as many remote regions, representing over 120 medical specialties. Support for services is available 24/7, by phone, web or mobile app. International medical coverage through GeoBlue is provided to UD's campus community with a $0 deductible.
Drum Cussac is the University's travel risk provider, helping participants travel safely by being informed and protected. This partnership provides safety and security intelligence and advice prior to and during travel through its GlobalRiskManager mobile app. In addition to the advice, participants can sign up to receive alerts of emerging threats in their destination(s), in addition to granting the ability for two-way communication in the event of an emergency. Should a situation arise that warrants evacuation of the area, Drum Cussac will provide extraction services for UD travelers.
"As more and more faculty, staff and students are traveling internationally on behalf of the University, we want to ensure that they have the support they need should an emergency arise," said Alicia Greco Walker, assistant director for risk management. "These two services will help the University foster and grow its global mobility while providing incredible services."
For more information, visit the Traveling with UD page. Any additional questions can be directed to Walker at 302-831-2971 or agreco@udel.edu.