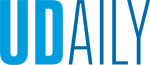 In Memoriam: Barbara Mitchell
Article by UDaily staff Photo courtesy of Beeson Funeral Home October 30, 2019
Campus remembers returning adult student who majored in early childhood development
Barbara C. Mitchell, a senior in the University of Delaware's College of Education and Human Development, majoring in early childhood development, passed away on Sept. 14, 2019, at Christiana Hospital. She was 75.
From Monday through Wednesday, Nov. 4-6, University flags on the Newark campus will be lowered in Ms. Mitchell's memory.
Her adviser, Lynn Worden, associate professor of human development and family sciences, recalled the dedicated student who took several of her classes. "Barbara stood out, not only because she was just beginning her college career around the time when many people decide to retire, but because she was clearly passionate about wanting to help young children, especially those with disabilities," Worden said. "What was also very obvious to anyone who knew her was how important her own family was to her. Clearly Barbara put her own needs well after those of her family. She juggled classes around caring for her family and participating in activities with her grandson, particularly Boy Scouts. She was persistent, tenacious and had a good sense of humor. I will miss her."
Norma Gaines-Hanks, associate professor of human development and family sciences, said Ms. Mitchell brought a different perspective to class discussions on issues facing children and families, much of it from her own experiences. "Barbara displayed a high level of tenacity," she said. "Although she was challenged by technology (e.g., Canvas, Google Drive, even texting), she tried very hard to develop the skills to take advantage of those platforms. And even when it was clear that she was not feeling well, she continued to work hard to complete her course requirements to the best of her ability—and often with a smile."
Ms. Mitchell was born in Mullens, West Virginia, and was a graduate of Groves High School.
A longtime member of Newark United Methodist Church, she worked in the nursery there for many years. Her five sons were baptized and confirmed there, as well as three grandsons who also became Eagle Scouts at the church. She served as a den leader and committee member of Pack 255 and Troop 255 and often accompanied the boys to monthly camping trips and summer camp.
Retired from AutoPort at the Wilmington Port Authority, Ms. Mitchell loved to spend time with her family more than anything, usually feeding them, and she was famous for her homemade bread and potato salad. She enjoyed visiting the beach and taking trips, loved boats and fishing and was a diehard Star Wars fan. She was well-known for reaching out to lend a helping hand to people in need in the community.
Ms. Mitchell is survived by her husband of 59 years, Claude K Mitchell Sr., sons Claude Jr., Michael, Martin, Daniel, and Shawn; five grandsons Ryan, Christopher, Benjamin, Claude 3 and Morgan; sister Elizabeth (Ward) Gellens, daughter-in-law Jacqualynn as well as many nieces and nephews.
Condolences may be left online at the Beeson Funeral Home website.