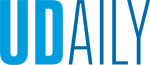 In Memoriam: Amal Al-Shaebah
Article by UDaily staff October 11, 2019
University community remembers English Language Institute teacher trainee
The University of Delaware community remembers Amal Al-Shaebah, a teacher trainee in the Khbrat joint initiative with the English Language Institute (ELI) and the College of Education and Human Development (CEHD), who passed away due to an automobile accident Sept. 19, 2019.
From Wednesday through Friday, Oct. 16-18, University flags on the Newark campus will be lowered in Ms. Al-Shaebah's memory.
A native of Saudi Arabia, Ms. Al-Shaebah was part of the Khbrat Leadership for Change Initiative, hosted by the ELI and CEHD. Designed for Saudi professional educators teaching students from kindergarten through grade 12, the Khbrat program is supported and funded by the Saudi Ministry of Education, and it focuses on teacher professional development as part of the ministry's education reform initiative.
Ms. Al-Shaebah was an art teacher and school administrator in Saudi Arabia. She had been at the English Language Institute since mid-May.
"Amal was a leader among her fellow Saudi teachers and inspired many with her quest for knowledge and innovation in education," said Kate Copeland, Khbrat Project director in ELI. "Amal's name in Arabic signifies 'hope.' Amal herself embodied this hope in her aspirations as a professional educator and with every selfless action to support the hopes of colleagues who arrived with her for their yearlong program at UD. She quickly made an impression on everyone who came to know her, and her generosity, warmth and kindness will be remembered by all. The Kingdom of Saudi Arabia has lost one of its educational leaders. And though she was with us only a short time, the ELI mourns the loss of a member of its family."
Hilary Mead, Amal's PLC mentor in the Khbrat initiative, said, "From my first individual meeting with her, Amal always demonstrated a deep curiosity about all the different educational choices in the U.S. She was brilliant, brave and kind. We miss her very much."
Ms. Al-Shaebah is survived by her husband, Hussam Alshamrani, and a daughter and a son.