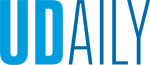 President Assanis speaks at General Faculty meeting
Article by Eric Ruth Photo by Kathy F. Atkinson October 24, 2019
Focusing on achievements and major campus initiatives
In an ever-tightening market and amid relentless global change, the University of Delaware is showing solid improvement in many key measures of quality and stands poised to excel far into the future, President Dennis Assanis told the faculty on Oct. 7 in his twice-yearly presentation at the General Faculty meeting.
Congratulating the Faculty Senate on its 50th anniversary, Assanis said UD's successes are due to the dedication and hard work of the faculty, as well as the University's 3,600 staff members.
"Because of the efforts you make, we have an extraordinary University," Assanis said. "We provide an unparalleled experience here. Thank you for doing such a wonderful job."
As proof, Assanis pointed to an array of improving statistics related to students, faculty and campus initiatives.
"In 2019, we have the most diverse undergraduate class ever, with 723 students from underrepresented minority groups," he said. "We have our largest class of Delawareans (1,407 first-year students), and we have our largest population of transfer students, with 552 coming to UD. We had the largest population of international undergraduate students, with nearly 1,000. You name it, we've got it. And our students continue to be academically excellent."
UD's Honors Program also has its largest class, with 636 first-year students who have an average SAT of 1425 and an average high school GPA of 4.13. UD's other special programs, such as World Scholars, Delaware Innovation Fellows and Community Engagement Scholars, also are showing strong enrollment, Assanis said.
The University is becoming more racially and ethnically diverse, Assanis said. Some 25% of Delaware resident undergraduates on campus this year come from underrepresented minority groups, roughly matching the minority population of the state. The number of underrepresented minority students from outside Delaware (1,377) is also at a record high.
Overall enrollment of out-of-state students dipped slightly this year, "but we held our own in a very tough market," Assanis told the professors, noting that a record high of nearly 1,000 international students are now enrolled on the UD campus, representing 5.4% of the undergraduate body. "And this is happening in a very, very difficult climate for international students in our country."
The University is working to expand and diversify its recruiting around the world and expects to generate even broader interest as UD's new Graduate College is fully developed. Faculty hiring under Assanis has accelerated in anticipation of the growth: UD has gone from 1,206 full-time faculty in 2010 to about 1,350 in 2019. Assanis praised the hard work of all UD faculty, highlighting a few professors who have received recent media attention for their work.
UD's new hires across the University are quickly making strides in enhancing excellence within their disciplines. Assanis also pointed to faculty cluster hire initiatives that have bolstered such interdisciplinary fields as data science, coastal water security, disaster research and biopharmaceutical innovation. In correlation with UD's investment into intellectual capital, research expenditures have continued to grow, with new hires igniting new research areas and interdisciplinary collaborations.
Assanis acknowledged three new administrative appointees: Gary Henry, dean of the College of Education and Human Development; Rodney Morrison, vice president of enrollment management; and Michael Vaughan, interim vice provost for diversity and inclusion. He said nationwide searches are underway for a founding dean of the Graduate College and for UD's first chief diversity officer.
Assanis noted the success of the Delaware First fundraising and engagement campaign. He also highlighted how the funds raised and invested wisely supplement the University's relatively flat state budget and enable UD students and faculty to have access to excellence. In particular, UD has been able to increase affordability for Delaware resident students: Thanks to financial aid, in-state students pay an average cost that is significantly less than the sticker price of $14,280 for annual tuition and fees. [Editor's note: The average net cost for Delawareans is $7,053 this year, which is lower than the preliminary estimate presented at the General Faculty meeting.] A growing percentage of Delaware resident undergraduates from low-income families receive federal Pell Grants: about 28% this year, compared to 20% a decade ago.
Assanis said he is committed to keeping tuition affordable and continues to work with the Delaware General Assembly to increase its annual appropriation to UD, which primarily funds financial aid and instruction. "The state would benefit for years and decades to come," he said. "So, we continue to work on that."
Assanis pointed to the changes in the operating budget of the University between FY2010 and 2018, noting the relative decrease of the state appropriations as a percent of the total budget, now amounting to 10% of UD's approximately $1.2 billion annual budget; this is a similar pattern to what public peer universities have been experiencing at other states.
Assanis also provided an update on the new budget model which was first presented at last spring's General Faculty meeting. The model will continue to be refined and improved during the implementation phase in consultation with the deans and the Faculty Senate Budget Committee. Feedback will also be sought from the chairs' caucus and the community at large during an open town hall meeting. He commented that "our goal for the new UD Budget Model is to provide transparency, fairness and incentives for strategic growth." For this fiscal year, preliminary budget model allocations have been rolled out to the colleges. These allocations will be trued-up with actual revenue numbers by year's end.
Assanis then discussed how UD's people and resources are utilized to create an unapparelled academic experience for students and lead them to success. "Once here, our students are benefiting from a unique and powerful array of experiences," he noted. At UD, 53% of students participate in service learning, 71% work at an internship, and 33% study abroad. By the time they graduate, 93% of UD students will have participated in at least one of these "high-impact" experiences.
The University is incredibly proud of its 73% four-year graduation rate, the fourth highest in the nation among primarily residential publics based on 2017 data recently released in the Chronicle of Higher Education, he said. And about 95% of UD graduates are employed or pursuing more education six months after getting their bachelor's degrees; nationally, the rate is 84%.
"The future holds even more promise," he told faculty. Through much-needed capital improvements, UD aims to transform Morris Library into an "intellectual commons" and continue to add collaborative spaces and undergraduate research opportunities, both around The Green and at UD's growing Science, Technology and Advanced Research (STAR) Campus. Assanis noted that construction of the Whitney Athletic Center and renovation of Delaware Stadium will also provide significantly better experiences for student-athletes and fans.
"We also need to engage more in public-private partnerships," he said. "We envision that the STAR Campus will become the intersection where the UD academic community interacts with the world to tackle the grand challenges of our time."
To continue to realize success in the future will require a willingness to invest in capital projects, such as construction of the Ammon Pinizzotto Biopharmaceutical Innovation Center at STAR, renovation of Worrilow Hall on the South Campus and replacement of McKinly Lab with a more efficient and interdisciplinary science building. "Undertaking those bold investments now will reap great benefits for UD over the next 25 years," he said.