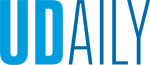 Search for chief diversity officer
Article by UDaily staff Photo by Keith Heckert October 23, 2019
Advisory committee appointed, search firm named
The University of Delaware is conducting a national search to identify an accomplished administrator to serve as its chief diversity officer, UD President Dennis Assanis and Provost Robin Morgan announced today.
The chief diversity officer will advance the University's strategic priority of building a culture of inclusive excellence by expanding the work of former Vice Provost for Diversity and Inclusion Carol Henderson, who is now Emory University's vice provost for diversity and inclusion, chief diversity officer and adviser to the president.
Reporting directly to UD's president, and also working closely with the provost, the executive vice president and other senior leaders, the chief diversity officer will provide innovative, progressive and strategic leadership for a range of services, programs, policies and procedures related to advancing the University's commitment to diversity and inclusion. The successful candidate will be an advocate, a catalyst for change and an institutional resource in the areas of diversity education; assessment and outreach; institutional equity and compliance; academic initiatives; and faculty recruitment and development.
Co-chairing the search advisory committee for this position are Laure Ergin, vice president and general counsel, and Levi Thompson, dean of the College of Engineering and Elizabeth Inez Kelley Professor of Chemical and Biomolecular Engineering.
Also serving on the advisory committee are
Karl Booksh, professor of chemistry and biochemistry;
Glenn Carter, vice president for communications and marketing;
Stephanie Chang, director of student diversity and inclusion;
Rachel Davidson, associate dean of the College of Engineering and professor of civil and environmental engineering;
Trevor Dawes, vice provost for libraries and museums and May Morris University Librarian;
Prasad Dhurjati, professor of chemical and biomolecular engineering;
Nancy Getchell, professor of kinesiology and applied physiology and of women and gender studies;
Tanya Gressley, associate professor of animal and food sciences;
Jennifer Joe, Whitney Family Professor of Accounting;
Gianna Lorusso, president of the Student Government Association and a senior in the Lerner College of Business and Economics;
George Luther, Maxwell P. and Mildred H. Harrington Professor of Marine Studies in the School of Marine Science and Policy and professor of chemistry and biochemistry and of civil and environmental engineering;
Rodney Morrison, vice president for enrollment management;
Lynnette Overby, professor of theatre and director of the Undergraduate Research Program;
Jason Pires, captain and police operations commander in University of Delaware Police;
Sharon Pitt, vice president for information technologies; and
Sindhuja Sunder, president of the Graduate Student Government and a master's student in the College of Earth, Ocean and Environment.
Assisting the University in this search is Greenwood/Asher & Associates Inc., a national executive search, consulting and training firm with extensive experience in higher education.
To apply or nominate an individual to be considered for this position, visit the University's Chief Diversity Officer website.
While this search is underway, Michael L. Vaughan, who has spent more than 25 years as an academic administrator at UD, is serving as interim vice provost for diversity and inclusion.