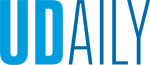 Athletics Department capstone internship
Article by Athletic Department Photo by Athletic Department October 03, 2019
First-year program gives students a chance to learn about different roles
The University of Delaware offers more than 150 major fields of study and the Department of Intercollegiate Athletics and Recreation Services (DIARS) is providing a unique learning experience that allows students from any major to explore the inner workings of an athletics department through its Capstone Internship Program.
The program, which is in its first year, allows UD undergraduate students to launch their career through real-life experiences gained in a dynamic and fast-paced environment. Interns participate in all BLUE Leadership programming in addition to having dedicated time with the Athletics Senior Leadership team and ability to participate in shadow days across all departments.
"After a great deal of work, we're extremely excited to launch this program for the fall," said Adam Jines, assistant athletics director for recreation administration and member of the Blue Hen Capstone Internship Program committee. "For the students, we have an extremely energetic and vibrant department loaded with great learning experiences in a variety of areas such as administration, operations, sports performance/analytics, communications/social media, sales and service to name just a few. For DIARS, we have the ability to bring in some inspired minds with an opportunity to create and produce in areas we haven't had the resources to dive into quite yet."
The program will help the interns test career interests and goals, gain valuable on-the-job experience and begin to establish valuable networking contacts for their future careers.
The first year of the phased implementation includes a 450-hour capstone course that captures various majors across campus. Year two will continue to grow the cohort and exposure of the program while year three will begin a paid internship program for postgraduates.
The inaugural class of Blue Hen Capstone Interns, along with their majors, departments and supervisors, includes:
Andrew Foti, sport management – sales and service (Ryan Barber);
Greg Hand, sport management – recreation programming (Tony Goldston);
Robert Davenport, economics – sports performance analytics (Christina Rasnake/Kelly Rossi);
Victoria Mayer, marketing – operations and facilities (Meghan Carter);
Tessa Nichols, sport management – student-athlete contentambassador (AlliFossner); and
Matthew Spier, sport management – softball operations (Jen Steele).
The Blue Hen Capstone Internship committee includes Adam Jines, Suzy Dodia, Ryan Barber, Meghan Carter and Mikala Kin.
For those students looking to learn more about the Athletics and Recreation Capstone program, click here. Applications for the spring will be accepted starting on Oct. 15.