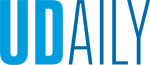 New IT security chief
Article by IT Communications Staff October 07, 2019
Weisskopf named chief information security officer for Information Technologies at UD
Andy Weisskopf, a veteran of information security in higher education, has been named chief information security officer for Information Technologies at the University of Delaware.
Weisskopf, who began at UD on July 1, is the former director of security operations and chief information security officer at Binghamton University, which is part of the State University of New York system.
"Andy is an incredible asset to UDIT and we are pleased to have him join our organization and the University of Delaware community," said Sharon P. Pitt, UD's vice president of information technologies and chief information officer. "Andy has a strong history of serving the higher education community in information security, both institutionally and nationally. We are already benefiting from his knowledge and experience as we address the unique challenges that face research institutions in the cybersecurity realm."
Weisskopf said he sees his role in information security at UD as both exciting and challenging.
"It's an interesting time to be working in information security," Weisskopf said. "There is an increased focus from research sponsors and increasing legal requirements, as well as a growing sophistication of adversaries and malicious actors. UD has kept abreast of current and emerging information security issues and UDIT has a seasoned, competent staff. I look forward to continuing to collaborate across the University, and with key partners and agencies on behalf of UD, to ensure secure business, research, teaching and learning environments that support the success of our UD community."
In his new role, Weisskopf reports to Pitt and is responsible for information security governance, including strategy and program administration, policy development, enforcement and compliance, risk assessment, incident response, and training and awareness programs. Weisskopf oversees three teams within UD Information Technologies (Security Operations; Infrastructure Security; and Governance, Risk and Compliance) and provides counsel on institution-wide information security and related security policy, procedures, and compliance issues.
Weisskopf brings 20 years of work experience in higher education and six years in industry, including eleven years of operational leadership responsibility in the field of information security. As chief information security officer and director of security operations at Binghamton University, Weisskopf was responsible for security functions such as incident response and investigation, education and best practices, intrusion detection, log management, vulnerability management, identity and access management, security planning and budgeting, policy, and compliance with state and federal regulations. Before working at Binghamton University, Weisskopf was the information security officer for Information Technology Services at Iowa State University. He is a Certified Information Professional (CISSP) and has held Global Information Security (GIAC) certifications.
About Information Technologies
The Information Technologies team provides the IT infrastructure, central IT systems and applications, and IT services for the University of Delaware in support of teaching, learning, research, administrative, and outreach activities.