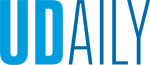 Renowned climate expert to speak at UD
Article by Tracey Bryant Photo illustration by Jeffrey C. Chase October 08, 2019
Michael Mann to headline Delaware Environmental Institute Climate Dialogue
The Delaware Environmental Institute (DENIN) at the University of Delaware will celebrate its 10th anniversary this fall with a Climate Dialogue featuring one of the most well-known climate scientists in the world.
On Monday, Oct. 21, Michael Mann, Distinguished Professor of Atmospheric Science and director of the Earth System Science Center at Penn State, will share his insights during an interview with McKay Jenkins, UD's Cornelius Tilghman Professor of English, Journalism and Humanities. The Climate Dialogue begins at 5 p.m. It will be preceded by a reception starting at 4 p.m.
The event, which is free and open to the public, will be held at UD's Science, Technology and Advanced Research (STAR) Campus in the Audion located in the Tower at STAR. As seating is limited, advance registration is advised. Please register to attend at this website.
Mann has written more than 200 peer-reviewed publications, numerous op-eds and four books, including Dire Predictions: Understanding Climate Change, The Hockey Stick and the Climate Wars: Dispatches from the Front Lines, The Madhouse Effect: How Climate Change Denial Is Threatening Our Planet, Destroying Our Politics, and Driving Us Crazy and The Tantrum that Saved the World.
He was a lead author of the Observed Climate Variability and Change chapter of the Intergovernmental Panel on Climate Change (IPCC) Third Scientific Assessment Report in 2001 and was organizing committee chair for the National Academy of Sciences' Frontiers of Science in 2003.
Among his many honors, Mann was named to Bloomberg News' list of the 50 most influential people in 2013 and as a Highly Cited Researcher by the Institute for Scientific Information in 2014. In 2018, he received the Award for Public Engagement with Science from the American Association for the Advancement of Science, and the Climate Communication Prize from the American Geophysical Union. Earlier this year, he won the Tyler Prize for Environmental Achievement.
Mann is a fellow of the American Geophysical Union, American Meteorological Society, Geological Society of America, American Association for the Advancement of Science, and the Committee for Skeptical Inquiry. He also co-founded the award-winning science website RealClimate.org.
He received his undergraduate degrees in physics and applied mathematics from the University of California, Berkeley, and a master of science degree in physics and a doctorate in geology and geophysics from Yale.
Delaware Environmental Institute
Founded in 2009, the Delaware Environmental Institute is a University-wide, interdisciplinary network of research, knowledge and solutions dedicated to safeguarding the environment. The institute has more than 200 faculty affiliates and has successfully competed for more than $94 million in environmental research and education grants so far. It also has engaged more than 400 students at both the graduate and undergraduate levels in professional development programs, fellowships and internships designed to help prepare the next generation of environmental leaders.