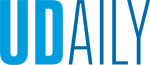 Thanksgiving tradition of service
Article by Kelly Bothum Photos by Kathy F. Atkinson and Evan Krape November 27, 2019
UD employees prepare meals for people in need
Faculty and staff from the University of Delaware's College of Health Sciences (CHS) started the Thanksgiving holiday a day early by providing a home-cooked meal for more than 25 clients of Lori's Hands, a community health service learning organization that connects UD students interested in healthcare with local residents who need assistance with non-medical household tasks.
Continuing a four-year tradition, a group of about 45 CHS volunteers and their families cooked their holiday favorites and served up to-go plates in the Demonstration Kitchen in the Tower at STAR before delivering them to Lori's Hands clients who live near UD's Newark campus. The Tower is part of UD's Science, Technology and Advanced Research (STAR) Campus.
CHS volunteers started the Thanksgiving dinner delivery after hearing that some Lori's Hands clients don't have family nearby and would otherwise spend the day alone at home, said Gina Porter, chief of staff for CHS Dean Kathleen S. Matt.
"We keep doing it because we love it," Porter said. "The feedback from employees getting to do something meaningful together — outside of work duties — and how much they enjoy interacting with the Lori's Hands clients has been fantastic. The feedback from Lori's Hands has been super positive as well. It's a win-win-win."
UD alumna Sarah LaFave, who graduated with a nursing degree in 2011, started Lori's Hands in 2009 in memory of her mother. Lori LaFave was diagnosed with breast cancer in 1995, and passed away in 2003, but always made the lives of those around her better. Sarah and her classmates wanted to create a meaningful volunteer experience for college students that captured her mother's humble but giving spirit, and would also improve the quality of life of those living with chronic illness.
Lori's Hands now transforms students' understanding of chronic illness and community health as a service learning organization. Students make weekly visits to their assigned client to help with housework, meal preparation, and grocery shopping, and to provide companionship. In return, the clients help students understand the experience of living with a chronic illness, navigating the healthcare system, or aging in place.
The organization is hugely popular with UD students. Nearly 380 students have volunteered in 2019, including 180 in the fall semester.  
Client Michele Price was grateful for the holiday meal and visit from volunteers. Price, who lives with osteoarthritis and rheumatoid arthritis, gets help with grocery shopping and cleaning from her Lori's Hands students. 
"They're great company when they come over," Price said. "They're very attentive to me, but it's not only what they can do. It's a break in your day to have them. I like talking to them. It's nice to think we are helping each other." 
Maggie Ratnayake, program director of Lori's Hands, said the CHS team's commitment to sharing a Thanksgiving meal with Lori's Hands clients is an inspiring tradition of kindness and generosity. 
"In a season that is associated with cherished family traditions, we are so grateful to the CHS team for making Lori's Hands Thanksgiving meals one of theirs," she said.