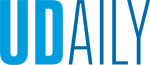 Lessons from the margin notes
Article by Allison Ebner Photos by Sean Diffendall and courtesy of Joseph Nakao November 26, 2019
Graduate student collects math books to preserve insight of former generations
Editor's Note: This is the first in a series of articles highlighting the winners of the first Seth Trotter Book Collecting Contest, hosted by the Friends of the University of Delaware Library. Graduate student Joseph Nakao takes a dive into his collection of math books and marginalia.
Joseph Nakao is on a mission: Ensure the lessons and insights of former mathematicians are passed down to future generations.
To accomplish this mission, the University of Delaware graduate student has a growing collection of more than 350 books, articles and newsletters about math. An applied mathematician and mechanical engineer in the Department of Mathematical Sciences, Nakao has developed this collection throughout his undergraduate and graduate careers.
After seeing the passion his first advisor had for her own collection of math books, Nakao began his own. He built his collection around titles that are culturally significant to the overall field of mathematics and titles that hold sentimental importance, like a signed copy of his late graduate professor's first published textbook.
But the books in his collection contain far more than just the lessons printed within them. Nakao's collection consists of used books that retain the scribbled notes of their former owners. One notable book in his collection is a textbook that was formerly owned — and written in — by Ian Sneddon, one of the most accomplished mathematicians of the 20th century.
"The margin notes that … mathematicians left in [the] textbooks have provided unmatched insight that I otherwise could not have found anywhere else," Nakao said. "I have benefited from books where the previous owners made corrections to incorrect statements, rephrased an author's confusing choice of words, and referenced other pages elsewhere in the book."
The emphasis placed on the stories left behind in the margins influences the way Nakao collects.
The books he has purchased, which he estimates make up half of his collection, largely come from secondhand stores. He particularly likes to check bookstores near universities, where professors occasionally sell their used books.
The other half of his collection are books that have been inherited from faculty at Seattle University and UD. According to Nakao, mathematics is "a culture whose foundation rests on the tradition of inheriting previous mathematicians' book collections."
"It is common practice for mathematicians to entrust their libraries when they retire or pass away to their students and previous institutions," Nakao said. "However, as upcoming mathematicians gradually prefer online texts over hardcopies, it falls upon book collectors such as me to ensure the knowledge, wisdom and personalities sketched into books by the former generations survives."
Nakao takes this charge seriously. While his collection is currently housed within three locations, one of them is his office on campus. There, he keeps several titles for himself and his fellow graduate students to use as an open library for their research and studies.
He considers each book a "piece of the puzzle" that he is trying to complete.
"This puzzle is something abstract and intangible that mathematicians strive to complete despite knowing its completion is unfeasible," Nakao said. But that won't stop him from trying to complete it piece by piece, book by book.
Seth Trotter Book Collecting Contest
Nakao earned first place in the 2019 Friends of the University of Delaware Library's Seth Trotter Book Collecting Contest. The other winners in the book collecting contest were Miriam-Helene Rudd and Sean McAllister. The Friends created the contest to encourage reading and research, the creation of personal libraries, and an appreciation of printed or illustrated works for pleasure and scholarship among UD undergraduate and graduate students. Students can learn more about the 2020 Seth Trotter Student Book Collecting Contest, including how to submit their applications, on this website.