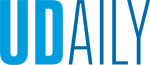 A powerful voice for change
Article by Eric Ruth Photos by Kathy F. Atkinson November 14, 2019
Former UN Ambassador Samantha Power says small steps matter
Around the world, the notion of "human rights" is under siege. Here at home, America's status as a force for global good is faltering.
But what can a person do?
Far more than anyone might imagine, former United Nations Ambassador Samantha Power told a packed Mitchell Hall on Wednesday, Nov. 13, in a special event sponsored by the University of Delaware's Biden Institute. The best-selling author and human rights advocate urged her young listeners to believe in the potential of personal action, and to remember that even big problems are prone to a steady crusade of small solutions.
Sometimes, those solutions are as close as our social media feeds, as Power found with her "#FreeThe20" effort to raise awareness of women who were being held as political prisoners several years ago. In the end, 16 of the 20 would be given their freedom.
"It's a very good vehicle to highlight these trends around the world, and put some pressure on the governments," said Power, the former war correspondent, referring to social media's clout. She said people's potential as world-changers reaches well beyond bullet-point "resume virtues," making each of us capable of transcending the seemingly less-savory aspects of our past, and breaking free from our own self-doubts.

So many young people hunger now to be a force for good, but cannot imagine that their efforts could have much impact in the world beyond. As a young girl, Power's happiness was clouded by her family's struggles with alcohol, and she wondered as a newly minted college graduate whether her capabilities were truly a match for her aspirations.
But she moved forward, allowing hope to endure, and always seeking allies to her human rights crusade. As she maneuvered through the minefields of public service, she nurtured mutually supportive relationships with other powerful women, and found that achieving change demands action above raw ability.
"You just have to put one foot in front of the other and figure it out," she told the packed theatre. Large problems seem to demand equally outsized solutions, but actually can be whittled down through smaller acts — like giving refugees rides to job interviews, as Power did in her Massachusetts community.
Born in London to Irish parents, Power came to America with her family at age 9. She eagerly assimilated to her new country, finagling an assignment as a correspondent in the war-ravaged Balkans soon after college, and pushing on to become a law graduate, college professor, adviser to President Obama and ultimately the nation's top diplomat and acclaimed author.
But her epiphany as a human rights advocate came in 1989, when images from Tiananmen Square began to fill the TV screen as she edited sports footage for CBS News. "What I saw was the tanks just mowing down these people," she said. "All it meant for me is I went back to campus and became a more serious person.
That seriousness would ultimately evolve into a Pulitzer Prize-winning book on America's tepid response to mass killings: A Problem from Hell: America and the Age of Genocide. Her current book, The Education of an Idealist: A Memoir, traces her remarkable path toward power and positive change, and encourages women to create change by "leaning on" others — as Power did with her network of female friends in Washington and with her team in the Obama White House — rather than "leaning in" to make themselves heard.
"Samantha Power is truly a force of nature," said Valerie Biden Owens, host of the event and vice chair of the institute named for her brother. "She's smart and she's fierce and she's compassionate."