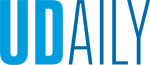 Newark Police investigate residential trespass
Article by UDaily staff November 12, 2019
Incident reported in the early morning of Nov. 10 on Chambers Street
Newark Police are investigating the report of a trespasser in a residence on the unit block of Chambers Street in Newark that occurred around 2:10 a.m., Sunday, Nov. 10.
The victim was asleep in her bedroom when she awoke to find a man standing there. She asked him a question, and he fled the residence, running out the rear door of the residence toward South Chapel Street. There was no damage at the residence, and no property was missing. The suspect was not known to the victim or any of her roommates.
The suspect is described as a white male, 18-22 years of age, 6 feet tall and wearing a black hat, black jacket and dark pants.
Newark Police report that there have been rumors on social media of other similar incidents from the same evening, but no other incidents from that evening have been reported to Newark Police.
Anyone with information about this incident is asked to call Detective D. Bystricky at 302-366-7100 ext. 3136 or dbystricky@newark.de.us. Additional methods for providing information to Newark Police can be found on the department's tips page, where reward information may also be available.
Resources
UD Police remind the campus community to be vigilant. If you see something, say something. Call 911 to report suspicious activity. Go to the UD Police website for more safety tips.
Members of the UD community may download a free smartphone app, LiveSafe, that lets users submit tips to police, receive important broadcast notifications and contact the University of Delaware Police Department directly. To learn more, visit this UD Police website.
Visit this website to subscribe for a UD Crime Alert email whenever an article about a police investigation is posted on UDaily.