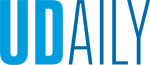 Learn about the Nobels
Article by College of Arts and Sciences communications staff November 08, 2019
UD speakers at symposium to explain this year's prize-winning work
University of Delaware faculty members who are experts in the areas of study that won this year's Nobel Prizes will explain the laureates' work in a series of talks beginning at 7 p.m., Tuesday, Nov. 19, in Harker Lab on UD's Newark campus.
With topics ranging from our body's oxygen levels to the evolution of the universe and the alleviation of global poverty, speakers will discuss the prize winners and their accomplishments in short talks designed to be accessible to the general public and will take questions from the audience.
The symposium, sponsored by the College of Arts and Sciences, is free and open to the public. Light refreshments will be available.
The speakers and their topics are
Ramona Neunuebel, assistant professor of biological sciences, will explain the Nobel Prize in Physiology or Medicine.
Jim Berry, associate professor of economics, will discuss the research that won the prize in economic sciences.
Sarah Dodson-Robinson, associate professor of physics and astronomy, will discuss this year's Nobel Prize in Physics.
Wunyabari Maloba, professor and department chairperson of Africana studies and professor of history, will present information about the 2019 Nobel Peace Prize, which was awarded to Ethiopian Prime Minister Abiy Ahmed Ali.
Eric Bloch, assistant professor of chemistry and biochemistry, will explain the research that won the prize in chemistry.
Viet Dinh, assistant professor of English, will discuss the two prizes that were awarded this year for literature—one for 2018, when no prize was given, and one for 2019.
An additional talk will be given by A. Timothy Spaulding, associate professor of English and of Africana studies, in recognition of novelist Toni Morrison, who won the Nobel Prize in Literature in 1993 and passed away this year.