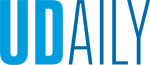 In Memoriam: Dora Perez
Article by UDaily staff Photo courtesy of Cape Henlopen High School November 07, 2019
Campus remembers Associate in Arts student Dora Perez
Dora Perez of Lewes, Delaware, a first-year student in the University of Delaware Associate in Arts Program in Georgetown, passed away Oct. 14, 2019.
Ms. Perez was enrolled in the College of Education and Human Development with an elementary teacher education major, and she aspired to become an elementary school teacher.
"It is always tragic when we lose a member of our student community," Adam Cantley, dean of students at the University, said. "In speaking with people, Dora was excited to be a Blue Hen. She wanted to become a teacher and support students like she was supported at Cape Henlopen High School."
University of Delaware flags on the Newark campus will be lowered to half staff from Monday through Wednesday, Nov. 11-13, in memory of Ms. Perez.
Kyle Bentley, who was Ms. Perez' assistant principal at Cape Henlopen High School, said, "'Dora always had a smile on her face and was very excited about becoming an immersion teacher. Her love for children and helping others was an inspiration for her peers, teachers and our whole community."
He wrote the following tribute to Ms. Perez:
"Ms. Perez was born on Aug. 24, 2001. She graduated from Cape Henlopen High School and was the student that was a member of every club possible. One of her most important accomplishments was writing a children's book and having the opportunity to travel to Florida because of her success in a state competition.
"Dora liked challenging herself in terms of her education and took honors as well as AP courses demonstrating success in passing the classes, she challenged herself to take during school. Dr. Estefania Becker stated, 'Dora Perez was in my Intermediate level Spanish class last year and was an outstanding student. Knowing that she could advance in her undergraduate education, she signed up to take the Spanish Language Advanced Placement exam in May and obtained one of the highest grades in the AP group.'
"In her free time, she enjoyed volunteering at the Children's Beach House or the public library to read to children. Ms. Perez loved reading in general and especially learning through reading.
"A quote that always stayed with Dora was from her teacher because the teacher often said to her, 'You're very determined in what you want and I know that's what will lead to your success.' Ms. Perez described herself as an outgoing, motivated, and goal-oriented individual that thought with and followed her heart. Dora had a great strength in social skills and communication, she has many friends and always helped friends when they needed help."
Estefania Becker, a Spanish teacher and AP instructor at Cape Henlopen High School, taught Ms. Perez in her intermediae Spanish class last year and called her an outstanding student. "Knowing that she could advance in her undergraduate education, she signed up to take the Spanish Language Advanced Placement exam in May and obtained one of the highest grades in the AP group," Becker said. "Dora always had a smile in her face and was patient, helpful and kind to others. She was an inspiration and a role model for many Hispanic students at Cape Henlopen High School. She aspired to become an elementary education teacher for the Spanish Immersion program. She was loved and respected by her peers and her teachers. She will be forever remembered."