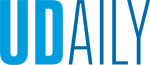 In Memoriam: Deborah Ann See
Article by College of Arts and Sciences communications staff November 27, 2019
Academic support coordinator remembered for kindness, generosity
Deborah Ann See, a University of Delaware employee for more than 30 years who was known for the generous and cheerful spirit with which she helped numerous students in the Department of Mathematical Sciences, died Nov. 14, 2019. She was 65 and lived in New Castle, Delaware.
Her family described her as a pleasant, loving woman with a heart of gold, who was kind, generous and nurturing, always putting the needs of others above her own.
At UD, colleagues and students remembered Ms. See fondly for those same qualities she brought to her job, particularly the invaluable assistance and sense of caring she offered students. She worked in the mathematics department as a staff assistant beginning in 1988 and then as the department's graduate academic support coordinator from 2012 until her death.
"Deborah was a fixture in the Department of Mathematical Sciences, and her presence will surely be missed," said John A. Pelesko, dean of the College of Arts and Sciences and former chair of the math department. "During her time at UD she shepherded countless graduate students, always with patience and a smile. Her impact on those who knew her and those she helped will long be remembered."
Louis Rossi, the department's current chair, recalled Ms. See's "cheerful voice" and the impact she had on students, faculty and staff.
"We are a big operation with a lot of faculty and students who need help and attention," he said. "She was fantastic with the students, and in all the hustle and bustle of administering our graduate programs, Deb was one of the kindest and most generous souls I have known."
Yvonne Ou, associate professor of mathematical sciences, was a graduate student in the department, earning her doctorate in 2001, when she first got to know Ms. See.
"Her presence and hard work made the graduate life seem easier for me; she would remind all of us about every single deadline that we had to meet," Ou said. "When I came back as a faculty member many years after my graduation, Debbie's nurturing personality had not changed a bit! She is one of the most sincere and loving persons I have ever known in my life. I am eternally grateful to have met her."
Other former graduate students also recalled that, whatever questions they had about University procedures, they were routinely told to "Ask Deb," who would always have the answer, as well as taking time to ask how they were doing. International students, and others far from home, especially appreciated her warm and welcoming manner.
"Deb was a very selfless and kind person who helped all of us at UD so much," said Richard Braun, professor of mathematical sciences. "She played such an important role for so many graduate students."
She had that same helpful approach to all aspects of her work, said Susan Dziombak, an administrative assistant in the department who worked alongside Ms. See for five years and became a close friend. Every day, she said, she would come to work and appreciate Ms. See's "smiling face and her kind heart."
"If there was a problem at the office, she was the first to offer a helping hand," Dziombak said.
Ms. See is survived by her loving family, including her children, Ernest James Bagnoli and Jeannette Nicole Bagnoli; her brothers, Norris, John and Dennis See and Charles Burroughs; her sisters, Diane See Robinson, Vivian Wilson and Ellen Wortz; and a host of nieces and nephews.
She was preceded in death by her parents, Norris and Ellen See; her brother, James See; and her sister, Jacqueline Patille.
A celebration of her life was held Nov. 21. Online condolences may be offered at the Strano & Feeley Family Funeral Home website.