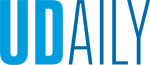 Flu shots offered on campus
Article by UDaily staff Image courtesy of Centers for Disease Control and Prevention November 15, 2019
Students encouraged to take precautions to stay healthy
Flu season is here. According to the Centers for Disease Control and Prevention (CDC), flu most commonly peaks in the U.S. between December and February. To protect against this potentially serious disease, CDC recommends getting the annual flu vaccine as the first and most important step.
For University of Delaware students, Student Health Services is offering flu vaccine clinics every Friday in Laurel Hall. This year, UD students who have been charged the Student Health Fee can schedule an appointment online.
The cost of the vaccine is $22. Students with the UD Student Insurance Plan will have the charge billed directly to Aetna. Others will be billed to the student's individual plan, such as Aetna, Blue Cross Blue Shield and Cigna. Any copays and charges not covered will be billed to the student's account.
This fall UD's Division of Student Life has been conducting an informational campaign on instagram.com/healthyhens that helps students understand "facts about the vax."
Students also are encouraged to consider getting the flu vaccine while they are home over the Thanksgiving break if their primary care doctor or preferred pharmacy is still at their permanent residence.