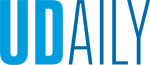 First-Gen Blue Hens
Article by Cindy Hall Photo by Kathy Atkinson | Graphic by Don Shenkle November 06, 2019
UD observes First-Generation College Student Day
Being the first in the family to pursue a bachelor's degree can be intimidating. But it's also something to be proud of. Just ask University of Delaware student Maggie Limon-Gutierrez.
Limon-Gutierrez cruised through high school. She was valedictorian with a 4.0 grade point average at Woodbridge High School in southern Delaware. But when it came time to transition from high school to college, she found herself facing a seemingly endless series of speed bumps. To her parents, migrants from Mexico, higher education was a mystery. "My parents had no clue what was to be done after the public school system," she said. "It was all new to them."
Trying to navigate the college application process was overwhelming: the FAFSA, SATs, letters of recommendation . . . Once on campus, Limon-Gutierrez felt isolated and out of place. "It was kind of rocky," she said. "It was a big change, kind of a cultural shock too, because there were students whose parents were doctors or lawyers or teachers."
With the help of her resident assistant, Limon-Gutierrez found ways to get engaged in the community, reach out to professors and rely on resources like the Office of Academic Enrichment to gain confidence and realize her potential.
Now a thriving junior majoring in criminal justice and tackling four minors, Limon-Gutierrez wants to help other first-generation students at UD adapt to college and feel a sense of belonging. She serves as president of We're First, a student organization that promotes awareness and provides a support system for first-generation students. The group hosts activities throughout the year to help students connect and form friendships.
"First-generation students shouldn't be embarrassed," said Limon-Gutierrez. "They should acknowledge their status and be proud of it."
Friday, Nov. 8 is a special day for Limon-Gutierrez and many students like her — it is designated National First-Generation College Student Day. The date was chosen to honor the anniversary of the signing of the Higher Education Act of 1965.
While the meaning of first-generation student varies somewhat across institutions, UD uses the U.S. Department of Education's definition: those whose parents' highest level of education is a high school diploma. At UD, it's a substantial number: 13.3% of Newark undergrads identify as first generation, while 34% of students on the Associate in Arts campuses do.
Limon-Gutierrez said she wants these students to feel empowered to get involved and to achieve academic success. Many of them, she said, don't realize they are part of "a group." And because being first-generation it is not a visible characteristic, they can be overlooked, she said.
Junior Iris Perez-Mazariegos, vice president of We're First, agreed. "We want to try to make it better for other first-gen students," said Perez-Mazariegos, who is from Seaford, Delaware. "We want to make sure students understand they're welcome here."
Perez-Mazariegos explained that fellow first-generation students tend to be extremely independent, so they are hesitant to look for help. "I learned that college is about using what's available to you," she said. "It is knowing where to find resources and how to get to them."
In her sophomore year, Perez-Mazariegos began relying on UD's Student Support Services Program (SSSP), a nationally recognized federal TRIO program dedicated to supporting first-generation students. SSSP gave her the tools she needed to navigate college and supported her academic goals, she said. Perez-Mazariegos is now serving as an SSSP mentor so she can help other first-gen students succeed.
Stephanie Chang, director of student diversity and inclusion in UD's Division of Student Life, explained that although first-generation students face a distinct set of challenges, they are determined.
"It's important to recognize that first-generation students are like other students," said Chang. "In some respects, they are some of the most resourceful students on a college campus. There is a unique drive and motivation to succeed. Being first in your family to get a college degree is a tremendous accomplishment."
Support at UD
Chang, who was first in her family to attend college, pointed out that many other UD leaders were first-generation students, including President Dennis Assanis, Provost Robin Morgan, and Executive Vice President and Chief Operating Officer, John Long. "We've been in their shoes," said Chang. "We understand the challenges and we want to help."
Chang is co-chairing the First-Generation Student Committee with Nakia Mack, director of pre-college programs in the undergraduate admissions office, to consider ways to expand support—from the time students are in high school through matriculation and graduation.
"We're finding ways to assist students and demystify the college admissions process," said Mack. "From offering support to high schools, to expanding pre-college programming, to hosting special open house sessions."
In addition to SSSP, the University offers several programs devoted to serving first-generation students through academic preparation, advisement and support, advocacy and training, including:
First Gen Network – programming, outreach and advocacy offered by Residence Life and Housing

Student Diversity and Inclusion – programming, support and advocacy provided through the Division of Student Life

First in the Family – therapy group offered by UD's Center for Counseling and Student Development on Thursdays from 1 to 2:30 p.m.

Give Something Back – non-profit organization providing mentoring and scholarships for Pell Grant-eligible students, administered by the Admissions office

Upward Bound Classic and Upward Bound Math/Science – federally-funded TRIO programs administered by the Admissions office to provide comprehensive college preparation support and pre-college classes

McNair Scholars Program – a federally-funded TRIO program for doctoral study preparation

College Readiness Scholars Institute – a UD pre-college program that promotes academic, social, personal, and professional growth, administered by the Admissions office
First-Generation College Student Day Events
To celebrate First-Generation College Student Day on Friday, Nov. 8, the Division of Student Life and the Division of Enrollment Management, along with We're First, will be offering information and giveaways at Trabant and Perkins student centers and Morris Library from 9 a.m. to 3:30 p.m. Students may enter to win prizes including Amazon gift cards and full cap and gown packages.
In addition, Student Life will hold a special lunch celebration for first-generation students in Trabant MPR C from noon to 1 p.m. featuring storytelling and networking with faculty and staff.