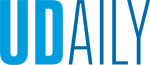 First Blue Hen Re-Coop Day offers mindful pause
Article by Casey Impagliazzo Photo by Lane McLaughlin November 08, 2019
Students, staff, faculty take a break to prioritize wellbeing
The University of Delaware paused classes for the first "Blue Hen Re-Coop Day," on Oct. 11, during which members of the campus community were encouraged to prioritize their wellbeing "for one minute, one hour or one day" and commit to healthier habits. While a variety of optional activities were offered through the Campus Wellbeing Collaborative, students, staff and faculty were encouraged to reflect on what would help them rejuvenate. Prompted by the break in fall classes, Blue Hen Re-Coop Day soon blossomed into a three-day celebration of self-care that included a De-Stress Fest, live Twitter chat in honor of World Mental Health Day, free fitness classes and more.
Many took the opportunity to participate in a suicide prevention training offered through Student Life by the Center for Counseling and Student Development, which has been offered several semesters in a row and filled to capacity each time. The program was designed for staff and faculty, but on Blue Hen Re-Coop Day a special graduate student edition was also offered. CCSD staff plan to continue adapting the training for additional audiences, including undergraduate students. Facilitated in partnership with Campus Connect, the three-hour workshop helps participants recognize signs of distress and suicidality, and build confidence in de-escalation techniques with interactive case scenarios.
Other campus programs also explored the connection between community engagement and self-care. A Mental Health First Aid training was held for fraternity and sorority members. Corin Gioia Edwards, director of Fraternity and Sorority Leadership and Learning, said she was pleased to have 25 students complete the 8-hour training so that they could serve as mental health liaisons for their chapters. Elsewhere around campus, students participated in a Blue Hen Re-Coop Day of Service that included removing invasive species in the local parks, collecting litter on campus, and canvassing to more than 100 residence hall rooms performing outreach to increase awareness about the Blue Hen Bounty food pantry and All-Gender Clothing Drive.
Lighter fare included an employee-focused fall fest on the Green, with live music and fall inspired activities including a caramel apple bar. "The overall impact throughout the day was upwards of 300 employees, and many commented that they were able to be there because their leadership had positioned it to be possible," said Elizabeth Finkle, director of Employee Health and Engagement and Campus Wellbeing Collaborative member. "Blue and gold pride was extremely present on this day, as well — you could feel it in the air." A stress reliever called "Keep Calm and Cluck On" was designed specially for UD's 600-plus student athletes and held in Delaware Field House. Blue Hens of all ages took advantage of free cycle, bodypump and other fitness classes at Carpenter Sports Building, also known as the Little Bob. International Coffee Hour and Perkins Live, free weekly Friday programs occurring in Trabant and Perkins, respectively, carried the wellbeing theme into the evening.
In all, many students, faculty and staff participated in the University's first collective pause for wellbeing. "We were pleased to see such a strong investment in this inaugural year of the break, and we hope all participants will remember that this is about more than a day," said Nancy Chase, director of Student Wellness and Health Promotion and Campus Wellbeing Collaborative member. "Wellbeing is a process, an ongoing prioritization and commitment. In fact, it's been exactly one month since we encouraged Blue Hens to make time in their schedule for wellbeing. It's a great time to consider progress thus far and plan for an even better future."