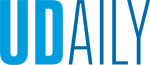 T. Muncy Keith Spirit Award
Article by Desirée Alexander Photo by Courtney Frink November 26, 2019
Nicole Lehner honored for her contributions to the UD Student Alumni Ambassadors
Senior Nicole Lehner, a University of Delaware business and economics major and dedicated member of the UD Student Alumni Ambassadors, was presented with the UD Alumni Association's 2019 T. Muncy Keith Spirit Award during halftime of the Parents and Family Weekend football game on Oct. 19, 2019.
"It has been an honor to be awarded for something I am most passionate about on campus," Lehner said. "I joined the UD Student Alumni Ambassadors my freshman year and have had the opportunity to participate in meaningful and memorable events to encourage student and alumni spirit. I am proud that I founded and manage the SAA social media committee and I am excited to continue meeting more alumni and students and sharing my love and pride for UD with them."
The T. Muncy Keith Spirit Award is a $1,000 scholarship presented by the UD Alumni Association (UDAA) to a UDSAA member who has made the greatest contribution to the organization. Lehner has demonstrated leadership and creative-thinking and has put forth the consistent effort to improve the organization, particularly through outstanding communications and marketing efforts.
She is serving on the UDSAA Executive Board as vice president of marketing and communications. Lehner was presented the award by UDAA Awards Committee Chair William Luzier, who earned a bachelor's degree from UD in 1978 and a master's degree in 1984, and President Dennis Assanis and Eleni Assanis.
The UDSAAs are a group of undergraduate students selected for their outstanding achievements and leadership on campus. Ambassadors:
Encourage school spirit through events like Homecoming Spirit Day, I Heart UD Day and through participation in the UD Bucket List

Foster connections among alumni and students

Support the Office of Development and Alumni Relations

Serve as advisory members to the University community and the UD Alumni Association

Educate UD peers on the importance of alumni impact through philanthropy at UD

Aspire to be active and engaged alumni upon graduation
To learn more about UD Alumni Association awards, visit www.UDconnection.com.
Those interested in learning more about becoming a member of the UDSAA organization can learn more here: www.udconnection.com/Students/Student-Alumni-Ambassadors.