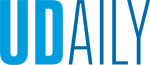 Connecting, on-field and off
Article by Maggie Hayon and Brianna Pisacane Photos by Mark Campbell, Jeff Fannon and courtesy of Andrew Weiss May 23, 2019
UD senior Maggie McCarthy honored for community engagement
Maggie McCarthy, who will join thousands of other seniors graduating from the University of Delaware on Saturday June 1, played four seasons with the Blue Hens lacrosse team. But some of her most memorable and worthwhile experiences came from helping her community after taking off the uniform.
During McCarthy's first year on the team, she was introduced to The B+ Foundation, an organization founded to honor 14-year old Delaware native Andrew McDonough who passed away from leukemia in 2007. UD has become very involved with this organization in its quest to end pediatric cancer, and partners many UD sports teams, club teams, fraternity and sororities and other student groups with a "hero" to support.
"When I first got introduced to this foundation freshman year, it was something that I was immediately drawn to," McCarthy said. "It's something that is way bigger than yourself."
In McCarthy's rookie season, her team was paired with Hayden Weiss, who was then four years old and undergoing treatment for a form of cancer called retinoblastoma.
"I met her in the in the winter of my freshman year and instantly loved her with every ounce of my being," McCarthy said earlier in the year.
Over the years, Hayden developed a close relationship with all of the women on the lacrosse team, but formed a special bond with McCarthy. Hayden was shy at first. "At four, she didn't really talk to anyone, but now she's older and is so sassy" McCarthy said with a laugh.
The friendship, support and mentoring that McCarthy gave to Hayden was not her only point of community engagement and her efforts did not go unnoticed. McCarthy is a four-year letter winner for the Blue Hens and a three-time member of the Colonial Athletic Association (CAA) Commissioner's Honor roll.
On Wednesday, May 22, the Intercollegiate Women's Lacrosse Coaches Association announced that McCarthy was the recipient of the IWLCA Division I Community Awareness Award. The award recognizes student-athletes who have contributed significantly to their community in a given year. These students have given their time and energy to support and develop athlete-community relations and have distinguished themselves from their peers.
The National Collegiate Athletic Association has three divisions for women's lacrosse, based on enrollment, with Division I having the largest schools. There are 116 teams in Division I and the IWLCA chose McCarthy.
"I am so honored that the IWLCA recognized me for this national award," McCarthy said. "I am proud to not only represent the University of Delaware, but especially my team in all the hard work we put it not only on the field but off. It is instilled in our team culture to be involved with the community because it is always important to keep things in perspective and lend a hand in places we are able to."
McCarthy, who grew up in Derry, New Hampshire, is a marketing major in the Alfred Lerner College of Business and Economics. After graduation, she plans to begin work in Boston as an associate consultant with Michael Page, one of the world's leading professional recruitment consultancies.
During the past year, McCarthy served as an Athletics team representative for UDance, a yearlong philanthropic effort culminating in a dance marathon to raise funds and awareness for pediatric cancer. Under her guidance, the women's lacrosse team raised more than $18,000 for the cause, the largest total for any of the 21 UD varsity athletic teams.
McCarthy also helped run lacrosse clinics and established a mentoring program for the Serviam Girl's Academy, a Catholic middle school for girls from low-income families. Additional service activities McCarthy participated in during the past year included the UD Student-Athlete Advisory Committee (SAAC) Special Olympics Talent Show, the Caring for Katie 5k Run/Walk, the UD Athletics Food Drive, and Reps for Kids, a SAAC initiative that raised funds for UDance.
Fortunately, Hayden is currently in remission and is just as spunky as any other seven-year-old girl.
"She gives everyone a hug and talks to us all now," McCarthy said. "She has a locker in our locker room with her own name plate, and we always have stuff in there for her when she comes in."
Hayden came to the team's home game on April 21, eager to support the girls who she considers to be her sisters.
"When we were hanging out she said to me, 'You're my big sister and I'm your little sister,' " McCarthy said. "It's just so special that she refers to us as that, it's really nice to hear."
These two facets of Maggie's involvement came together on Senior Day, where both Hayden and the Serviam mentees were in attendance. Seeing those two worlds combine was something that made Maggie think back to why she wanted to get involved with her community in the first place. She is grateful to the women's lacrosse program for giving her so many opportunities.
"Seeing Hayden go through chemotherapy at four years old made all of my problems seem so small," McCarthy said. "What hits home is that I'm able to do things that people want to do but actually can't.
"You instantly have a bigger heart when you see any of the heroes. I've always wanted to be involved in these different types of things, but I never knew how. I think this has been such a good door to open."
Getting involved within the community is something that has helped McCarthy grow and made her time at UD and on the lacrosse team that much more special.
"You have to do things for other people in order to make yourself better," McCarthy said. "It's important to keep things in perspective."
IWLCA Community Awareness Award
Maggie McCarthy is just the second Blue Hen to receive the award. Elyse Andrews was honored in 2015 before graduating from UD in 2016.
The IWLCA Division II Community Awareness Award went to Amanda Dickerson of Pace University. The Division III award was given to Maddy Heher of Denison University.