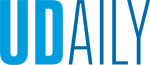 UD junior wins prestigious Goldwater Scholarship
Article by Beth Miller Photos by Kathy F. Atkinson May 15, 2019
Yasmin Mann plans to pursue medical research in gene therapy and vaccines
Yasmin Mann, a University of Delaware junior in the Honors Program from Middletown, Delaware, has done her homework. She has listened to, shadowed and worked with some of the top medical researchers in the region. And she wants to pursue exactly that kind of work in the future.
Now she has won the prestigious Goldwater Scholarship, which brings up to $7,500 in support as well as recognition that she has the makings of a future leader in research. She is one of 496 students nationally to win the scholarship.
The Goldwater Foundation was created in honor of the late U.S. Senator Barry Goldwater to encourage outstanding students to pursue careers in the fields of mathematics, the natural sciences and engineering. The foundation reports that it has awarded 8,628 scholarships since 1989, totaling more than $68 million, and expanded the program this year with a new partner — the Department of Defense National Defense Education Programs (NDEP).
Mann, a biological sciences major, is especially interested in cancer-related research and pediatrics, hoping to earn medical and doctoral degrees in the study of gene therapy and vaccines and development of novel cancer treatments.
She has had opportunities that would help her prepare for just that kind of work, including 10-week internships studying molecular therapeutics at Fox Chase Cancer Center in Philadelphia and T-cell immunology at Nemours/A.I. DuPont Hospital for Children in Wilmington, Delaware.
Her goal is to be a physician scientist.
"An MD-Ph.D. gives you the advantage of being able to work on both sides and bring them together," she said. "What we see in the clinic informs what we should be doing in the lab and the work done in the lab supports practices done in the clinic. Therefore, by being a physician scientist you become a conduit for this reciprocity of information. This is especially important in the field of immunotherapy as it is rapidly growing and extremely promising.
"With my M.D. and Ph.D. I hope to keep up with this fast-paced revolution in medicine and facilitate the translation of these drugs to the clinical setting where they can help those they are intended to cure."
Her research at UD has focused on cell and molecular biology and genetics. She listed multiple mentors, including Dr. Erica Golemis of Fox Chase; UD Prof. Randall Duncan in biological sciences; Dr. Zhengyu Ma of Nemours/A.I. DuPont; Dr. Anna Kiseleva of Fox Chase; UD Assistant Professor Carlton Cooper in biological science; UD alumna Brittany Fay, now a senior staff scientist at Incyte; and UD doctoral student Nick Trompeter.
Since her sophomore year, Mann has been part of the labs of UD professors Cooper, Duncan and Kenneth van Golen, working on her senior thesis, which explores the effects of oxidative stress on the metastasis of prostate cancer to bone.
Her interest in medicine was sparked the summer of 2017, during a 10-week Nemours Summer Undergraduate Research Program at A.I. DuPont Hospital for Children, where she shadowed five doctors and worked with a researcher.
"Originally I just wanted to do research," she said. "But the program allowed us to shadow doctors and the environment was amazing."
In UD's 10-week Summer Scholars program at Fox Chase in 2018, Mann studied the effects of certain anti-cancer drugs on the signaling process of affected cells, focusing on tiny hairlike structures called cilia. She also shadowed physician scientists there.
She also spent more than 60 hours shadowing a pediatrician at Nemours/A.I. DuPont in January and February of this year and has worked as a volunteer aid in the Emergency Department there. She plans to participate in UD's Summer Scholars program again this year.
"I have definitely learned something from each internship," she said. "I liked the concept of immunology and immunotherapy. It's cutting-edge."
In addition to Mann, another student with ties to UD also was selected for a Goldwater Scholarship — Deanna Greco, who is a research assistant in the lab of UD's Juan Perilla, assistant professor of chemistry and biochemistry. Greco is a premed student at Catholic University of America in Washington D.C., expecting to graduate next year.
About the Goldwater Scholarship Program
The Goldwater Foundation is a federally endowed agency established by Public Law 99-661 on November 14, 1986.
The characteristics the foundation seeks in a Goldwater Scholar include:
• A strong commitment to a research career in the natural sciences, mathematics and engineering,
• Effective display of intellectual intensity in the sciences, mathematics and engineering, and
• Potential for a significant future contribution to research in his/her chosen field.
Goldwater Scholars have impressive academic and research credentials that have attracted the attention of prestigious post-graduate fellowship programs. Goldwater Scholars have been awarded 92 Rhodes Scholarships, 137 Marshall Awards, 159 Churchill Scholarships, 104 Hertz Fellowships and numerous other distinguished awards like the National Science Foundation Graduate Research Fellowships.