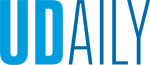 New CEHD dean appointed
Article by UDaily staff Photo by Susan Urmy May 06, 2019
Gary Henry named dean of UD College of Education and Human Development
Gary T. Henry, a nationally recognized education policy scholar who has worked extensively in establishing educational partnerships and improving pre-K and K-12 school performance, has been named the next dean of the University of Delaware College of Education and Human Development (CEHD), UD President Dennis Assanis and Provost Robin W. Morgan announced today. His appointment is effective Aug. 16.
Henry, who is currently the Patricia and H. Rodes Hart Chair, professor of public policy and education, and director of graduate studies in the Department of Leadership Policy and Organizations at Vanderbilt University's Peabody College, succeeds Carol Vukelich, who has led CEHD since 2015. She will return to the college faculty.
Assanis said, "Dr. Henry combines signature strengths in both scholarship and leadership that will serve him well as the next dean of our College of Education and Human Development. I am confident that he will foster academic excellence that will inspire our faculty, students and staff as we develop the next generation of educators. I look forward to working with him in his new role at Delaware."
"Gary Henry has an impressive record of turning research into action," Morgan said. "He has worked closely with local, state and regional school systems to help them improve, and this experience will serve him well as he creates an environment at Delaware that supports the development of tomorrow's education leaders and to improve educational policies and performance.
"Our special thanks go to Carol Vukelich, who has served the college so well as dean," she continued. "With her return to the college faculty, we will continue to benefit from her insights and wisdom. We are also grateful to the members of the search committee, chaired by Dean Mark Rieger, for their dedication and commitment in completing this national search."
"It is a great honor to be selected to become the next dean for the College of Education and Human Development at the University of Delaware," Henry said, "and to have the opportunity to build on the accomplishments of its leadership, faculty, students and staff. I am excited about having the college play a role in realizing the vision that President Assanis has articulated for the University.
"The College of Education and Human Development, in partnership with Provost Morgan and key stakeholders, will continue to evaluate educational and social programs, identify emerging issues and drive policy solutions for issues affecting Delaware and mid-Atlantic region," he said.
About Gary Henry
Throughout his distinguished career, Gary Henry has focused on the areas of education policy, educational evaluation, teacher quality research and quantitative research methods.
A member of the faculty at Vanderbilt University since 2012, he also currently leads the Tennessee Education Research Alliance initiative to evaluate the reforms designed to improve the lowest performing schools in the state. Findings from these studies have been cited as influencing policies in other states as well.
From 2006-12, Henry was Duncan MacRae '09 and Rebecca Kyle MacRae Professor of Public Policy at University of North Carolina-Chapel Hill, where he also directed the Carolina Institute for Public Policy and served as a fellow with the Frank Porter Graham Institute for Child Development.
His career has also included appointments at Georgia State University, the Georgia Institute of Technology and Virginia Commonwealth University, and he has served as a visiting professor at institutions around the world, including the University of California, Irvine, Copenhagen University, University of Liege in Belgium, and Huang He University in the People's Republic of China.
Henry is the author, coauthor or editor of six books, including the eighth edition of Evaluation: A Systematic Approach, as well as numerous articles in such top journals as Science, Educational Researcher, Journal of Policy Analysis and Management, Educational Evaluation and Policy Analysis, Journal of Teacher Education and American Educational Research Journal.
He has received more than $20 million in sponsored research funding from the Institute for Education Sciences, the U.S. Department of Education, the Lumina Foundation, the National Institute for Early Education Research, the Walton Family Foundation and the Laura and John Arnold Foundation, among others.
His many honors include the Joseph Wholey Award for Outstanding Scholarship on Accountability in 2000, the Scott Greer Award for Contributions to Urban Social Institutions in 2008 and the Outstanding Policy Report Award from the American Educational Research Association (AERA) in 2017. He also was named an AERA fellow in 2016.
Henry holds bachelor's and master's degrees from the University of Kentucky and a Ph.D. from the University of Wisconsin-Milwaukee.
About the College of Education and Human Development
With more than 100 faculty members and some 1,400 undergraduate and graduate students, the College of Education and Human Development offers programs integrating classwork and extensive field experience to prepare students to address today's most pressing social and educational issues. The college offers an associate in arts degree, four undergraduate degree programs, 10 master's or specialist degree programs and four doctoral degree programs.
Search committee
Serving on the search committee chaired by Mark Rieger, dean of the College of Agriculture and Natural Resources, were Laura Desimone, professor and associate dean for research in the School of Education; Kristine Ritz Coll, senior assistant dean for student services in the College of Education and Human Development; Chrystalla Mouza, director of the School of Education; Steven Amendum, associate professor in the School of Education; Bahira Sherif Trask, chair and professor of human development and family sciences; Valerie Earnshaw, assistant professor of human development and family sciences; Henry May, associate professor and director of the Center for Research in Education and Social Policy; Kathleen McCallops, a doctoral student in the college; Roderick Carey, assistant professor of human development and family sciences; Lynn Worden, associate professor of human development and family sciences; and Nicole Mejia, an undergraduate student in the college. Assisting the committee was Parker Executive Search, a global executive search firm.