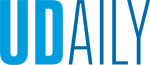 Exploring the future of anthropology
Article by College of Arts and Sciences communications staff Photo by Courtesy of Carla Guerrón Montero May 24, 2019
Students visit professional organizations for career mentoring event
Eleven University of Delaware anthropology students visited the Washington, D.C., area on April 9 to take part in professional and career mentoring activities under the direction of Carla Guerrón Montero, professor of anthropology, and supported by a Faculty Staff Career Innovation Grant from the UD Career Services Center.
The students began in Arlington, Virginia, where they toured the headquarters of the American Anthropological Association (AAA), the largest professional organization of anthropologists in the world. During an informational session organized specifically for UD, they met with staff members of the association and discussed the discipline and its future.
The association, founded in 1902, encompasses the four main fields of anthropology and publishes 20 journals. Guerrón Montero is an elected member of its executive board.
The group then went to Washington for a career mentoring event organized by the Washington Association of Practicing Anthropologists, one of the oldest and most active local practitioner organizations in the country. For more than two hours, students were able to interact one-on-one with anthropology practitioners in a variety of fields.
Participants said the information and networking were especially valuable.
"Talking with established anthropologists and seeing the AAA's presentation has opened my eyes to so many options that I was previously unaware of," said Amy Ciminnisi. "As a sophomore major with various interests and potential career paths, it certainly expanded my view of what's possible with anthropology and where I will take my future."
Senior Molly Fulton said the interactions with professionals were "extremely helpful" and provided her with "a sense of the incredible community that has been built across the country" for those in the field.